FREE 10 MINUTE MEDITATIONS
Dear Meditator,
I am so excited to share with you these 10-Minute Meditations. You can listen to them on your phone or download them on your computer as a tool to use throughout your day.
Keep in mind, one of the key ideas in meditation is that it is a gentle practice.
Enjoy!
xo,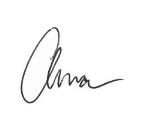 MORNING MEDITATION: SETTING AN INTENTION
 AFTERNOON MEDITATION: BECOMING CLEAR
 EVENING MEDITATION: KINDNESS & GRATITUDE
 **BONUS MEDITATION: CONNECTING WITH CONFIDENCE**