Amy E. Smith spent years finding her voice — Buried under other people's thoughts and opinions and notions about who she should and shouldn't be. She was motivated by two primary things: Guilt and Fear. Can you relate? Fear of not fitting in, of rocking the boat, of speaking her truth and losing relationships. And Guilt around following her intuition.. but not anymore – she learned how to stand up for herself! It's time to stop caring so much about what everyone else thinks! Now she helps people radically shift people-pleasing behavior and find your voice. She is a confidence coach and self-love expert. She helps people access self-worth so they can live joyful lives. In this episode, we talk about the many facets of people pleasing, how she worked on her relationship with her mother — and went from feeling angry to communicating her needs with kindness.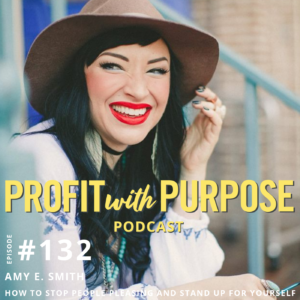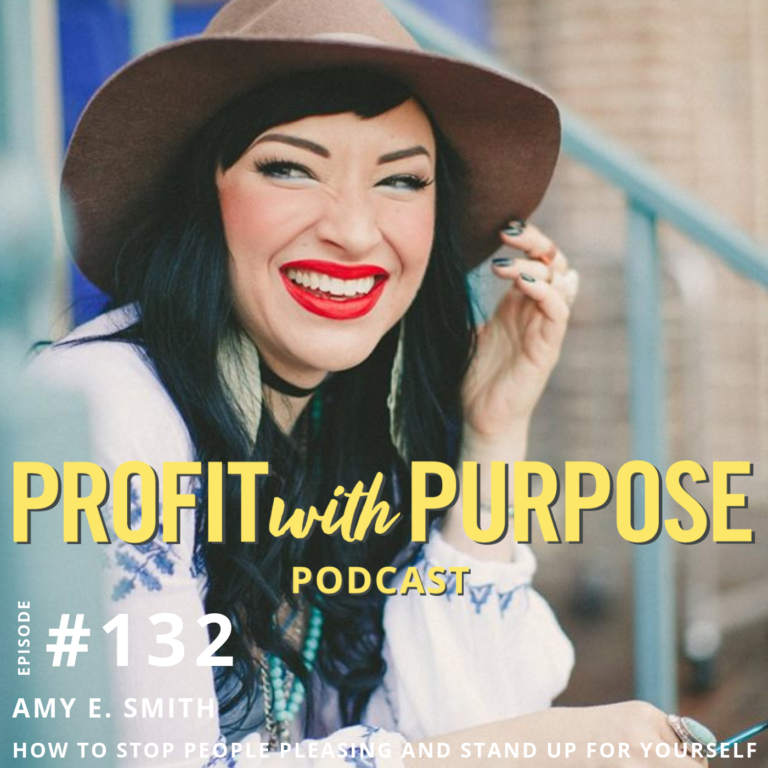 In this episode, Amy Smith starts by discussing why people pleasing tends to be a female quality. Looking at Maslow's hierarchy of needs, one basic human need is a sense of belonging. Back in the day, that meant belonging to a tribe. Nowadays, subconsciously our instincts are to make people like us. Most people love the people pleasing versions of us because that means they are getting their way. Then, Amy reveals details about her relationship with her parents and why her mother felt she had failed as a parent. She learned that her mom's truth did not need to be her truth.
Making up catastrophized ideas about what something means is what happens when we experience an uncomfortable emotion. One of the biggest things that hold us back is what other people think. Amy says to allow yourself the understanding that you are allowed to be attached to these people, but you are not responsible for these people. It is irrational to think that you will not care what your partner thinks; however, it is not going to be the final say in our decision-making process.
Amy discusses emotional intelligence and the ability to understand our feelings. Most of the time when we feel uncomfortable, we collapse a story. Instead, we should pay attention to these feelings and dig underneath it. Amy has a seven-step process to follow when engaging in uncomfortable conversations. What you have to determine first is if the conversation is not up for negotiation or if the conversation is up for a collaborative effort. Amy reveals the rest of her conversation tips including how to soften your start-up, being quantifiable, and watching the tone.
Time Stamps:
[01:45] People pleasing tendencies
[07:10] Amy's relationships with her parents
[15:45] How to advocate for yourself
[19:10] Sorting beliefs – are they your own beliefs or a product of your upbringing?
[21:30] You are allowed to be attached to people, but you are not responsible for those people
[25:50] Pay attention to the sparks of joy
[28:15] How to have uncomfortable conversations
[31:40] The first step in having an uncomfortable conversation is to soften your start-up
[34:55] Another helpful hint when having an uncomfortable conversation is to watch your tone and inflection
[37:40] How to let go of resentment
[40:40] Amy's transition with her career paths
Quotes:
"When you embody vulnerability, you are far more likely to evoke it from the other person."
Links:
Welcome – Time to Stand Up For Yourself