Born in Chicago, but raised in South Florida, Jennifer Gottlieb worked as child actor and went on to study musical theatre, film, and television at both The Hartt School and The American Musical and Dramatic Academy in New York City. Jen landed her dream role, and received rave reviews playing Linda in the Broadway national tour of the Tony Award-nominated musical comedy "The Wedding Singer". In 2010, Jen joined the cast of VH!'s That Metal Show. While living on the road and doing lots of performing Jennifer learned the importance of personal well-being, which sparked her career as a fitness and nutrition expert. She became a certified personal trainer and weight-loss specialist from The National Academy of Sports Medicine, Jennifer built a successful business training a large roster of celebrities and many of Manhattan's elite. Now Jen is the co-creator of Unfair Advantage Live with her partner Chris Winfield (who was also Interview on the podcast). Unfair advantage is an opportunity to be "in the room" with the media, influencers & gatekeepers that can turn you into a recognized expert and help you get the publicity you want… and deserve.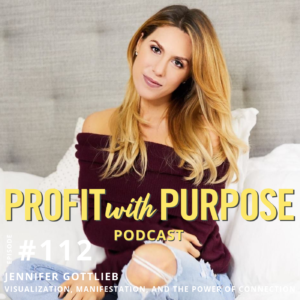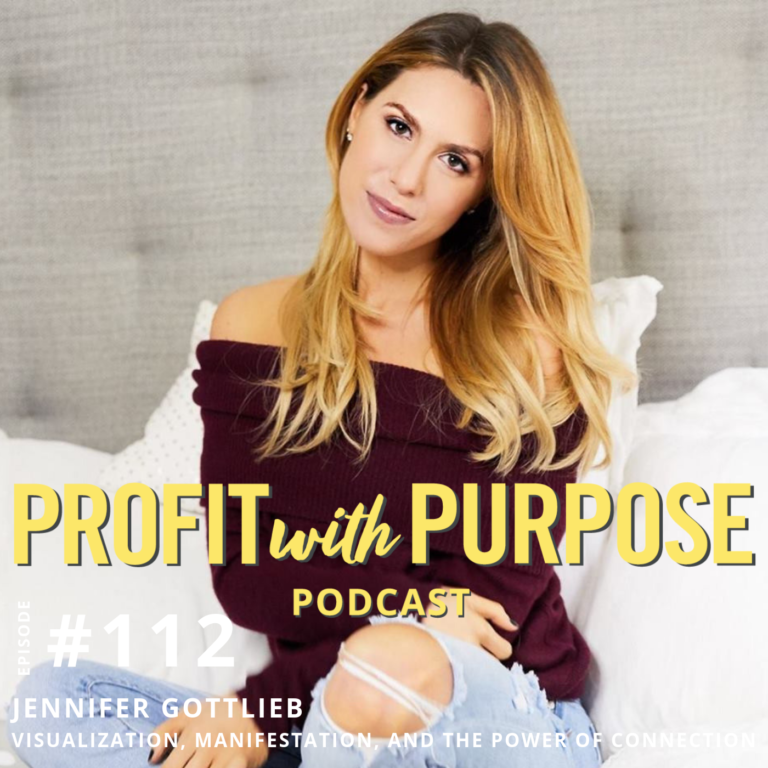 How do you think your childhood influenced on who you are today?
Jen was raised by parents who always believed in her. They supported her right from her childhood and made her believe she could achieve whatever she wanted to achieve in her life. They wanted her to try everything in her childhood including karate, gymnastics, karate, horse-riding, dancing, and singing. Jen always felt free to do whatever she wanted to do. She believes it was both a good and bad decision from her parents. It was good because it allowed her to be comfortable in picking up something and giving up if she did not like it. It was bad because Jen developed this habit of not being able to commit to anything for a longer period of time. She was not able to become an expert in anything she would pick.
What was your breaking moment for your success as an actor?
When Jen moved to New York, she did not have a lot of connections to start with. She went to see one of her friends, who was on the show called 'The Wedding Singer' on Broadway. She watched the show, looked at her friend play a particular role. She had an emotional response to the show and aspired to play the same role that her friend was playing. During this time, Jen got herself a book for personal development that was recommended to her by someone. She started to believe that she could create the life she dreamt for herself. She eventually auditioned for The Wedding Singer show for the role of Linda. When she appeared for the audition, there were a thousand other contestants auditioning for the same role. However, it did not bother much to Jen because she had created that belief in her mind that if we put in all the effort and hard work for things that we want in our lives, we succeed, eventually. This belief helped her get to the last round of audition where she was up against another contestant. It was the other contestant who actually got the part. Jen was not devastated by the results. This is because Jen did not give up and still believed she would play that role at some point later in her life. Jen soon went in for another audition that was not for The Wedding Singer and was certainly not for the role of Linda. However, she wore the same clothes as she wore when she auditioned for Linda's role and even sang the same songs. The director was very impressed by Jen's performance, gave her his contact card and told her they would meet very soon for work. Over the next few months, Jen would send him an email every week to which she would never get a response back from the director. This happened for six months until she finally got a reply via email. A contract was also attached in the mail. Jen was selected to play the role of Linda for the second tour of The Wedding Singer.
What has been one of your biggest insecurities?
Jen has faced body image issues in her past. That has been her biggest insecurity in recent past. She has also dealt with an eating disorder in her young adulthood. She had a big insecurity with her singing skills as well. She always doubted her singing skills. Jen thinks the issues she had with her body held her back in trying out many things in her life.
What has your career looked like after you worked in The Wedding Singer?
After the tour, Jen started to audition again for different shows. She eventually landed a role in an MTV Classic show called 'That Metal Show'. She was perfect for the role because she had played a similar role in her last show. Jen had a great first season with the show. However, for the second season, the show directors and producers told Jen that they were going to shoot in LA but if she wanted to continue her role, she had to pay for her travel and bear accommodation expenses on her own. A lot of close friends advised Jen not to accept this offer because this eventually meant Jen had to spend more money than what she was going to earn from her role in the second season. However, Jen felt that if she managed to reprise her role in the second season, she would become irreplaceable in the show. That is exactly what happened because when Jen appeared for the second season, she got herself a bigger role, got paid a lot more money and went on to perform in that show for the next 14 seasons.
Can you tell us a little bit about Unfair Advantage and your role in the company?
Chris Winfield started this company and Jen partnered up with him. Chris and Jen conduct three-day events in New York City. They have three events per year. These events are for entrepreneurs who are struggling to establish their presence, who are not able to develop connections and who cannot promote their work and services in media. These events are about what you can do for others and not what you expect others do for you. The event is all about helping others build connections. On the second day of their event, they bring in the media to cover the event. This allows entrepreneurs to easily develop authentic connections with the media. They can get themselves featured as well.
What is the best advice you have ever been given?
The best advice she has ever been given is by one of her friends who said to her that when we stop thinking about what other people think about us.
How can we connect with you?
You can find more about her through her website. Her website's URL is
Website: https://www.jenleahgottlieb.com
Instagram: https://www.instagram.com/jen_gottlieb/
Facebook: https://www.facebook.com/Jenleahgottlieb/