Life Coach NYC

COACH. AUTHOR. PODCAST HOST. SPEAKER.
MY STORY:
I was born and raised in Maryland. My coaching journey began when I was 9 years old and went to tennis camp. The coach called my mom and told her, "You have a tennis player in your hands." I started playing tournaments and quickly realized how the 'mental game' impacts performance. No matter how much I practiced when I learned visualization and other focusing techniques my results improved and I became a nationally ranked tennis player.
This sparked my interest in understanding the mind. I went on to Penn State University and got my B.A. in Psychology. After I graduated, I moved to New York City with big hopes and dreams. My ticket to New York was teaching tennis at The Midtown Tennis Club in Manhattan. I was offered two group clinics and then I had to build my business. I made myself available 24/7 and before I knew it I built my business teaching tennis to celebrities, adults, beginners, and everything in between.
After 2 years of working nearly 7 days a week, I was burnt out. I had no idea what I wanted to do with my life because all I knew was tennis. I thought I had to "Build My Resume." So the next logical thing for me to do was to get a "9-5" job. At age 25, it was the first time I had a 'real job.' However, I really didn't like sitting behind a desk and had this inner knowing that I wanted to help people in a greater way. I just didn't know how.
I got fired and quit several jobs trying to figure out what "it" (my career path) was. By the time I was 28, I had 10 jobs, no romantic relationship that lasted more than 6 months, and disordered eating. I was a borderline alcoholic and ran out of money. I was miserable trying to "fit in" the world.
I knew something had to change…and deep down inside I knew there was more for me. 
I began to search for answers within me instead of in the outside world. I became determined to end my misery. I hired coaches, spiritual teachers, and healers. I began to uncover my intuition and desires. I explored my past and my passions.   
I secretly had a dream to be my own boss. 
But I wasn't sure if that was possible for ME. 
Changing my negative thought patterns helped me gain the clarity and confidence to take steps toward my vision (even though it seemed far out at the time).
My dad is a therapist and he gave me the book Co-Active Coaching: Changing Business, Transforming Lives. I read this book cover to cover. I dreamed of being able to make my own schedule, having freedom and flexibility to go on vacation when I wanted to, and one day become a mother and work from home.
I wanted to live with purpose and make an impact in people's lives, but I had to start with myself.
One of my mentors said, "You don't have to get it right, you just have to get it going."
As I let go of fear and doubt and began to believe in myself, I took one step at a time. I put up a website, enrolled in coaching school, and learned how to grow a business as I went (I joke that I'm a recovering perfectionist).
I began to network with entrepreneurs, make new friends, and surround myself with people that I wanted to become like. I learned about online marketing, SEO, and other business strategies. I pushed my introverted self out of my comfort zone. It wasn't always easy, but I knew choosing the 'old way' of doing things was harder.
Fast forward to today, I've been coaching for 15 years, I'm married, have a 7 year-old son, and am doing work I love on my terms. My life isn't perfect, but I go to sleep with fulfillment in my heart knowing I am doing work I love and I am grateful to work with others to help them live more in alignment with who they are.
I'm not exactly sure where my passion for people and making an impact comes from. Perhaps it was playing tennis and growing up with great coaches. Perhaps it was struggling with my career path as an adult and finding my way. Perhaps it was wrestling with inner demons and learning to improve my mind with mindfulness practices. Perhaps it's that my dad is a therapist and my mom teaches human development. 
One thing I know for sure is that I wouldn't be where I am if it wasn't for the coaches that have helped me along the way and it's an honor to be able to give back in that way. I am devoted to continuously learn new ways to improve our minds and love being a witness to others' growth — transformation is the coolest thing ever!
My intention is to help you live a life in alignment with who you are — to support you from going from stuck to fulfilled, hopeless to hopeful, wondering to knowing, fearful to confident, confused to at peace, unhappy to joyful. I believe the answers are within us and it's my job as a coach to help you put the pieces to the puzzle together.
So tell me, what do you want to do with your precious life? 
PROFESSIONAL BIO:
Anna Goldstein is an NYU Certified Life Coach. Anna earned her BA in Psychology at Penn State University where she also played on the Division 1 Varsity Tennis Team. As a junior, Anna was a nationally ranked tennis player. Her experience as a competitive tennis player led her to understand "the mental game" of performing at a high level. She understands the necessary mindset to enable individuals to reach their potential.
In 2003, she began her career coaching tennis in New York City to beginners, celebrities, and intermediate/advanced players. Her experience as a tennis player and coach sparked her interest in helping people experience peak performance in their personal and professional lives.
She launched her first business in 2007. For the past decade, she has helped hundreds of individuals, leaders, and entrepreneurs around the world, continuously improving people's personal happiness, confidence, self-esteem, and business success.
Anna specializes in working with individuals and professionals who are ready to be empowered and make positive life changes.
Through the process of inquiry, she allows people to gain clarity and find solutions to challenges. Her cognitive-behavioral approach is focused on changing thought patterns and creating new thoughts that enable you to take action in order to achieve your desired results.
As a student of psychology, new age thinking, meditation, Buddhist philosophy and yoga, Anna integrates these practices in her coaching style. Using mindfulness techniques plays a large role in her coaching style.
Anna believes the answers are within you and when you're asked the right questions, you will discover the answers that align your actions with your goals. Having clarity of your vision is the driving force behind motivation and action to achieve results.
Her mission is to build self-awareness and empower people to live happier more fulfilling lives.
She lives in Brooklyn, NY USA with her husband, son and dog (Brooke).  In her free time Anna enjoys tennis, Iyengar yoga, meditation, drawing, listening to music, traveling, learning and spending time with friends and family.
"Go consciously in the direction of your dreams."
– Anna Goldstein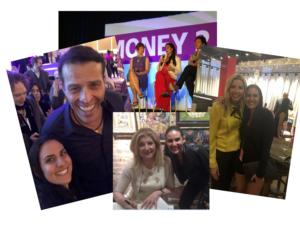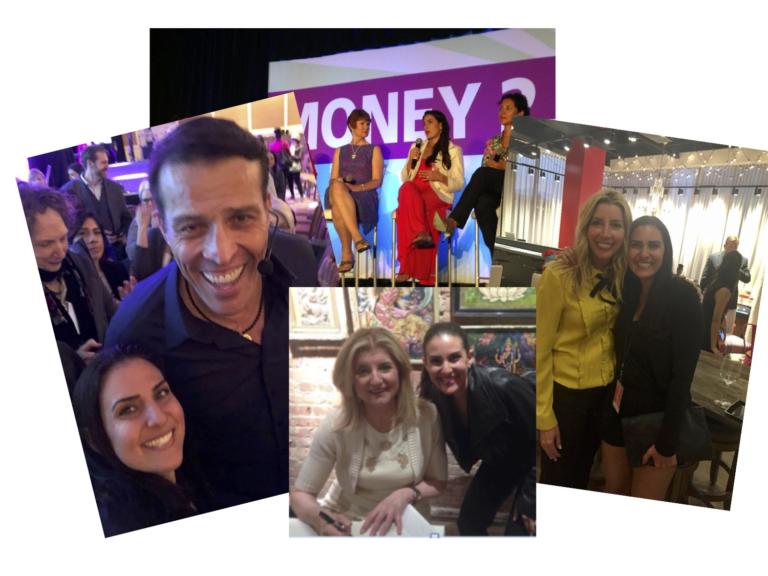 Charities Anna Contribute to: