Jordana Jaffe shares her journey of how she was able to convert a Facebook group into a very large online community. Jordana has been an entrepreneur for almost 10 years and in that time, she says she has almost chosen everything. She was once a professional organizer then chose to be a business coach after which she stumbled upon life coaching.
Background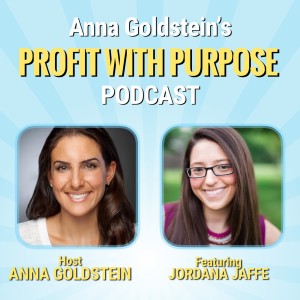 Jordana recalls how she started her Facebook group and that it was unplanned. She says Facebook groups chose her and not the other way around. She started her Facebook group in October 2014 and saw it a way to build a community. Jordana describes herself as a "compulsive community creator". She says she previously tried to do the same offline and ultimately felt a bit of a burnout. Jordana describes herself as an introvert and that was the only reason why she could not be successful in creating a community while offline. Facebook groups feature has enabled Jordana to do what she really loves without having to deal with her introversion. She felt like she was meant to do this and loved how she could connect with people sitting at her home, doing some other task concurrently and giving everyone including herself a platform to interact. Jordana says she never had any strategy of managing her Facebook group. It was something she loved and always enjoyed posting and interacting with other people. When Facebook groups became a norm in 2015 and almost everyone was either creating a group or becoming a part of it, naturally many new users joined Jordana's group as well. She did not get overwhelmed by the ever-increasing users in her group, in fact enjoyed the experience.
How she manages the group
Since the group has grown into a very large community and it is almost impossible for a single person to manage the group, Jordana has an assistant along with whom she manages the group. They make sure every activity in the group is according to the rules. They also make sure everyone gets their questions answered in the group. The group has almost 11,000 members now and Jordana believes what is most important for her is to make sure everyone feels like they are a part of this group and are engaged in the group one way or another.
The perseverance
We talk about Jordana's journey as an entrepreneur and how for so many people it could have been overwhelming after trying out many things and not finding what they feel like they are meant to do. She says she has yet to find an entrepreneur who has had a same journey like her, moving from one profession to another and not losing hope and determination.
Message for people starting a Facebook group
She says one should always have a good reason as to why they want to start a Facebook group. Many people do not give enough time to this question. Many people see other people doing this or hear it from a business/life coach and end up creating a Facebook group. More than often, these people find themselves in situations they are not prepared for. Jordana says different platforms like Facebook groups, webinars, twitter and instagram do no make you successful but the energy that you put in matters the most. The question you have to ask yourself is if Facebook groups is something, you really want to do. The question should always be "what lights you up the most?" and then go after it. 
How much time she spent in the group
Back in 2014 when Jordana started the group, she spent a lot of time in her group. She says she was committed to responding to every single comment in her group. Back then, it was easy as there were not many people in her group. She would post 4 times a day, comment a lot and spent countless hours. Now in 2016, since the group has changed into something very different than what it used to be, Jordana says she does not really post every day but makes sure she checks the group every day.
You can connect with Jordana on internet in following ways
Website: http://www.jordanajaffe.com/
Facebook group: https://www.facebook.com/groups/gdanamagicalbusiness/