Arlene Alvarez is a financial advisor, financial coach and an author of a book as well. Arlene talks about her childhood, the struggles she faced initially and how she has transformed her life to become a successful entrepreneur. She has been working within the financial services industry for almost thirty years. She has been a Financial Advisor since 1997 working at both Wells Fargo Wealth Management (2005 – 2015) and Citibank/Citicorp Investment Services (1993 – 2005). Prior to that, her background was mostly in Retail and Private Banking with a few years of experience in Human Resources. In 2015, Arlene made the decision to take the entrepreneurial route and establish her own Independent Wealth Management Practice with Raymond James Financial Services, Inc. Inspired by the opportunity to establish her own business under the renowned integrity of the Raymond James brand, Arlene runs her practice utilizing a "financial coach philosophy." She tailors each client's individual financial plan according to their experience, investment psychology, and risk tolerance and strives to educate, clarify and review in detail all investment options so that clients feel comfortable with the important investment decisions they are making.
Arlene believes in living life to the fullest and is dedicated to helping her clients to do the same. She recently became a member of the United Way Women's Leadership Council and obtained her Certified Divorce Coach Certification to better represent the topic of her book which focuses on empowering women. She is happiest when inspiring others and is dedicated to purposefully maximizing her roles as a mother, Financial Advisor, Author and Coach to making life a richer experience for everyone she meets.
Background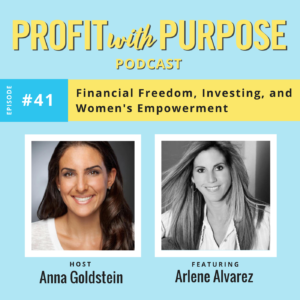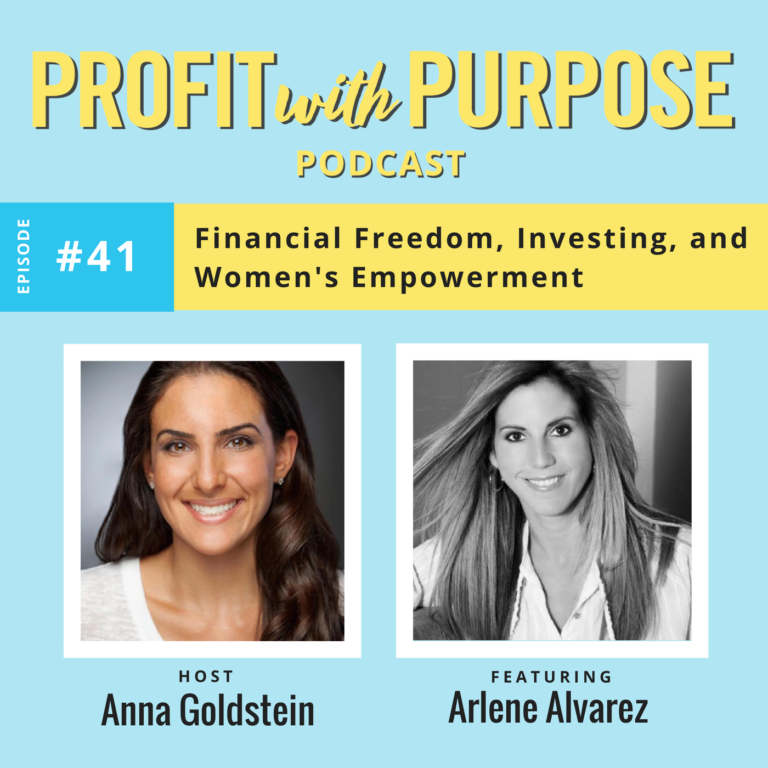 Arlene was born in Miami, however, her parents were originally from Cuba. When her parent left Cuba for the USA they left all their riches in Cuba as well. Her parents did not know much about the USA, about the language and culture when they moved from Cuba. Her family had to start over in the USA, her father's first job was that of an accountant. Arlene had a difficult childhood in terms of money. However, she believes her parents worked hard for their children and made sure they get proper and good private education. Nevertheless, Arlene spent her teenage years dealing with money crisis and was only about 14 years old when she started working part time to buy herself good clothes and things her parents could not afford so she could keep up with everyone in high school. Arlene says she learned the value of a dollar very early in her life and how important it is to be independent in your life.
Can you tell us a bit about your first job?
Arlene was 14 years old when she started working for herself. She would do some modeling work on the weekends, put on some fashions shows. She also worked in stores, spraying perfumes and worked in a retail store. Arlene had barely graduated from high school when she started working in a bank so she could afford her college education. It was a full day job and she had to attend her college at night. She would come back home late at night around 10 pm. Arlene says she learned a lot of things during these arduous periods in her life. She believes these experiences make you strong as an individual and define your character.
Were you financially empowered when you got divorced?
She wasn't making a lot of money back when she got divorced. She was also studying for her investment licenses and had just started working as a financial advisor. When she split, she didn't go after her husband's family money. Arlene felt extremely motivated after the divorce realizing she could not rely on anyone and work hard for herself. The year she split with her husband was the year she made six figures.
What mindset helped you earn six figures as a single mom?
Arlene says she raised the bar for herself and she knew she could do it. She started following financial advisors who were already successful in their field and had already done wonders in it. She would meet with them, interact with them and ask for valuable suggestions. One of these financial advisors would turn out to be her future husband who Arlene believes helped her a lot to become a successful financial advisor.
What advice has helped you become a successful financial advisor?
Arlene says he taught her the basics and the most important aspects of a good financial advisor. He asked her to be transparent to her clients, explain properly what it is you are offering and why. Make sure to always listen to them, that is the best thing you can do with your clients. You want to know about their fears, their goals etc.
Can you give us an example of what you do?
There are a lot of people who invest in different businesses and firms but are not happy with the results. Arlene's clients are almost always people who have had to experience an unsuccessful investment. She acts as a consultant to these people, helps them identify their problems. In her first meeting with the client, Arlene prefers to listen to her client, take a lot of notes and then bring up the solution to the problem. Arlene believes there is a big need for people to understand their finance now. People need to understand what their investments are worth.
What does living your purpose mean to you?
Arlene says she tries to live every day of her life to its fullest. She tries to make sure she contributes somehow every day. She tries to learn something new, tries to do something great every day and make sure she enjoys the day. Living life to its fullest and not thinking of the future, rather investing all her time and energy in that day is what living her purpose is all about.
What is the best advice you have been given?
Her father once told her that if you cannot say something good about somebody, don't say anything at all. The second-best advice is something she got from one of her earliest clients who said, "Arlene you have a great light inside yourself, you have great energy, there is so much you want to say, just take the time and say it slowly so people can understand and learn from you." Arlene says she used to speak very fast and the way she speaks now is nothing compared to how she used to speak a few years ago.
How can we connect with you?
Her website's URL is
https://www.raymondjames.com/enrichmentwealthmanagement/