Dr. Debi Silber, President and founder of www.PBTInstitute.com is a recognized health, mindset, empowerment and personal development expert. She's a speaker, coach and author of the Amazon #1 Bestselling book: The Unshakable Woman: 4 Steps to Rebuilding Your Body, Mind and Life After a Life Crisis, The Unshakable Woman-The Workbook (the companion guide to the book) as well as 2 books recommended by Brian Tracy, Marshall Goldsmith, Jack Canfield and many more. Debi's contributed to FOX, CBS, The Dr. Oz show, TEDx, The Huffington Post, Shape, Self, Health, Working Mother, Forbes, Psychology Today, WebMD, Ladies Home Journal, MSN, Woman's World and Glamour to name a few. After researching and conducting a PhD study on how women experience betrayal from a family member or partner, Debi has discovered a predictable and proven process taking women from betrayal to breakthrough. That process, coupled with 27 years of health, mindset and personal development training and coaching, enabled her to create a multi-pronged approach to help women heal (physically, mentally, emotionally, psychologically and spiritually) from the trauma of betrayal.
Debi understands the demands of the busy woman because she's one too. Managing The Silber Center for Personal Growth and Healing along with the PBT Institute™ on Long Island, teaching, speaking, coaching, mentoring and writing, she's also married to her husband Adam for 27 years, is the proud mom of Dani, Dylan, Camryn and Cole (22, 21, 18 and 16) and is the proud mom of 6 dogs, Scooby, Nike, Roxy, Gigi, Kylie and Brody.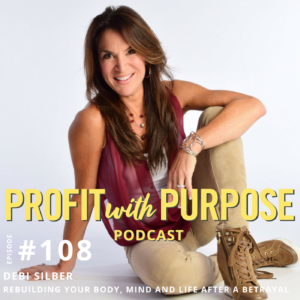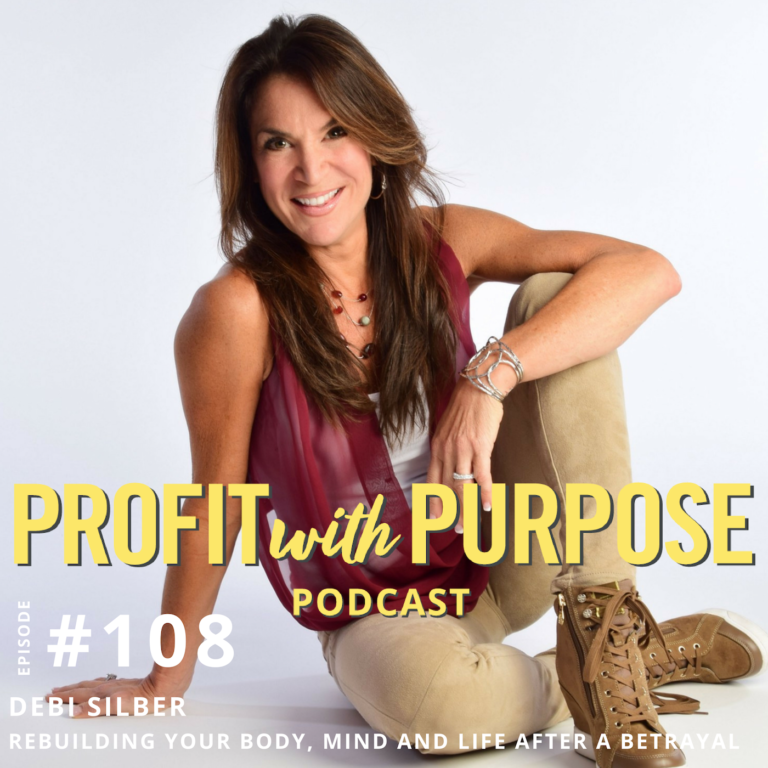 What was your first experience with betrayal?
Her first example with betrayal involved her family. Debi believes that if we do not learn from our mistakes, the universe conspires to put us in the same circumstances again. When the people we trust and are dependent upon break the rules, that is what betrayal is. Most of the times we do not see it coming and to us, it makes no sense at all.
How do you define betrayal?
It is the breaking of the spoken or unspoken rule that has been agreed upon over time. Betrayal has a lot of faces. Many people even feel like they have been betrayed by God. They feel like they will be kept safe and protected if they pray but it doesn't happen for them and so they feel like a rule has been broken. Betrayal can be between friends, relationship partners, work partners, and the list goes on. It can always arise in situations or relations in which we put our trust and we agree upon certain rules but the outcome is different from what we expect.
How can someone transform and manage betrayal?
You should really build your ability to be resilient. That can help you manage betrayal. As far as transformation is concerned, it requires a whole lot of effort and work on our end.
Can you talk about your study in which you discovered a process through which you can take people from betrayal to breakthrough?
Debi found that with every participant the process became so obvious that it did not matter what the betrayal experience was. Debi found out that there were roughly five steps that participants had to go through if they wanted to put themselves on the path for recovery.
The first step is to focus on our spirituality and our emotions. The second step is to train ourselves to react properly and efficiently when we experience a betrayal. We need to learn to control our emotions because if we don't we will eventually put our body into chaos as well. The link of our emotions to that of our physical health is very critical. The third step is to make sure we grab on to anything that can prevent us from falling in our emotional conundrum. The fourth stage is about finding and adjusting to a new normal. This is pretty much like when you move to a new house and you do not know your way around. However, you do realize you will get used to it soon. You know it does not feel like home but you are safe. You slowly enter into the fifth stage afterward. This involves healing and a new worldview. This is where the body starts to heal. You become more interested in self-care. The mind starts to heal as well. You are able to make better decisions as a result.
How did you feel when you discovered you had been betrayed by your husband?
Debi is grateful she has been able to heal from her betrayal. She has been able to build her family again and got back together with her husband who betrayed her. She had been with him for almost twenty years. Everything was great. It was only after that when Debi got extremely busy with her business and also had to look after her four kids. Her husband got
busy with his business. Debi started to feel as if her husband had transformed into a completely different person and soon discovered he cheated on her at some point in past. Debi confronted her on this issue and he did not deny it. In fact, her husband immediately told their kids about it as well. Eventually, Debi got back with her husband. During her time in separation, she transformed into a completely spiritual person. She wanted to turn her tragedy into something transformative, something that could also help others around her.
How can someone repent if they have betrayed someone?
The first thing you need to do is to accept responsibility for your actions and confront the person you betrayed. If you prefer to keep it as a secret, if you prefer to suppress the truth hoping somehow things will change, you are not helping anybody. There is no good you can do if you are not ready to reveal the truth to the person who was betrayed.
What is something you have practiced to make yourself more resilient?
Debi always confronts herself with her own truth. She lives in truth. She has become more resilient through meditation and journaling.
What is the best advice you have ever been given?
The best advice she has been given is to never stop no matter how hard the circumstances are.
How can we connect with you?
You can find more about her work through her website.
Her website's URL is
You can also take an online quiz to find out if you are or have ever struggled with post-betrayal syndrome from the following link: