Steve Sakala is the co-founder and CEO of Mana Artisan Botanics. He has been a voice for sustainability, regenerative agriculture and medical cannabis for more than two decades. He was educated about the numerous benefits of the cannabis plant at a young age and quickly became passionate about its thousands of uses. Before he found Mana Artisan Botanics, he used to run a custom rolling papers company that was sold in 2014. As part of a growing movement of companies that want to create a better world, Mana Artisan Botanics is dedicated to crafting pure, chemical and pesticidefree, whole-plant botanicals. They are committed to empowering consumers with evidence-based data on the potential health benefits of phytocannabinoids and leading as a force for good in the rapidly growing cannabis industry.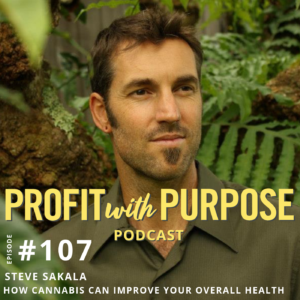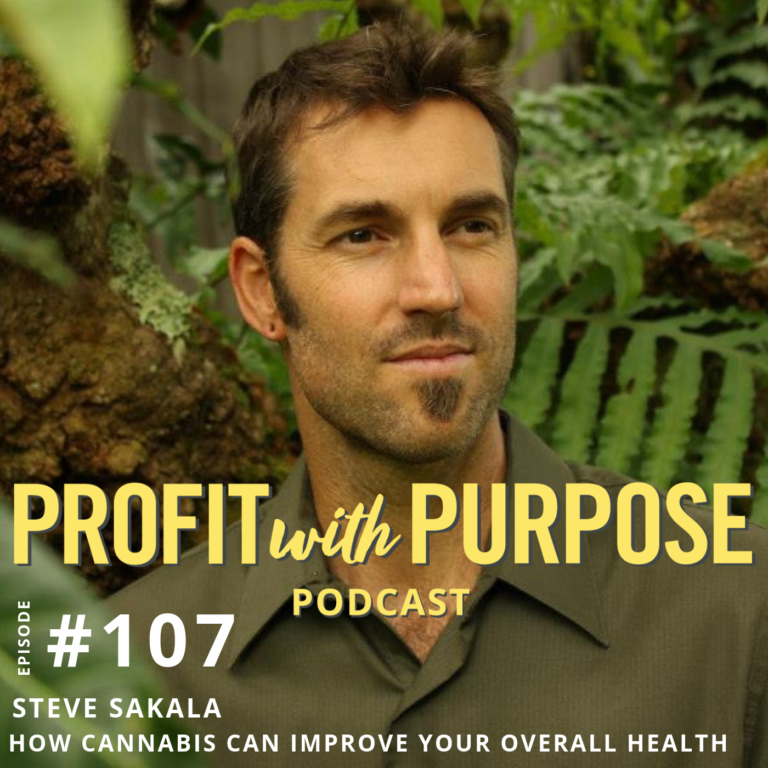 Background
Steve's interest in cannabis stemmed from his interest in the environment and becoming an environmentalist. Shortly after high school, he felt that is what he wanted to do. He looked at all the environmental challenges we faced and felt the solutions to these challenges were rather simple to implement. Steve considered hemp an important part of these solutions. He was also interested in hemp because of its psychoactive properties. He worked on the first medical marijuana initiative way back in 1992. In the process of learning about hemp and its industrial uses as well as cannabis and its medicinal uses, he became devoted to getting the word out about the potential of cannabis on so many different levels. His major education has been on natural resources. His focus has always been on sustainable resources, renewable energy, green building materials etc.
Can you tell us about how health plays a role in your mission?
The fact that cannabis has a great potential to deal with health issues and major diseases is something that keeps Steve motivated. He has been in the industry for over 20 years and has worked with numerous medical professionals. Cannabis can help us in so many different ways. Cannabis can help cholesterol patients and blood pressure patients. It is extremely affective against inflammation and is also used to treat sleep disorders. Various studies have been conducted and results have shown that cannabis can also be used to treat diseases like Parkinson's, Cancer and Alzheimer's. Steve aims to educate people about the use of cannabis other than its usage as a medicine. He does a lot of education around nutrition.
Can you tell us a little about our endocannabinoid system?
Endocannabinoid system also known as ECS relates to the receptors in our body. ECS has more receptors in the body than any other receptors. Our body produces its own natural cannabinoids called endocannabinoids or endogenous cannabinoids. Our lifestyle has drastically changed in recent years. Due to the modern day toxins, the food we eat, the environment in which we breath and due to our day to day stress, we are not producing enough of our endogenous cannabinoids. Therefore, our indoor cannabinoid system is not playing its role to keep our health in balance. This is called chronic endocannabinoid deficiency. This is resulting in autoimmune and degenerative diseases among a lot of people. Through plants, mainly cannabis, we can try to fulfill the role that endogenous cannabinoids would have played.
Tell us a little about your garden.
After college, Steve left for Africa and spent four years in West Africa focusing on sustainable agriculture. Sustainable agriculture is the foundation of how we can build a sustainable society. Since college, Steve has been interested in growing food and growing medicine. It has become his life's work. Steve moved to Hawaii about twelve years ago for some work and ended up buying a farm. He was able to grow some very diverse plants and raise animals on the farm as well. His agriculture philosophy is based on diversity. His farm consists of numerous fruit trees; he grows many medicinal plants as well. Steve also has a medicinal cannabis garden. He has been able to grow about 15 to 20 different types of cannabis in the garden.
How much time do you put into nurturing your garden?
Steve spends at least 5-10 hours a week on his cannabis garden. For his farm, he makes sure he spends about 30-40 hours a week.
Can you share someone's experience of using your product?
There have been numerous people who have been able to undergo health transformation after using Steve's products. These stories inspire Steve to carry on with his work. Most of these stories relate to sleep disorders of how people were able to treat their irregular sleep patterns through these products. Recently, Steve received feedback from a person who recently had a shoulder surgery and was in extreme pain. He used the cannabis products and was extremely surprised with the results. His pain went away in no time and was amazed with the results. However, it is not a surprising thing, as medical researches have already proved CBD product effectivity. So advanced has medical research in CBD become, that there also is available Cbd oil for Pets. Learn about SwellCBD and choose the product tha suits you the best.
Can you tell us more about inflammation and how it affects the body?
There are so many health challenges that stem from chronic inflammation. Being able to reduce the amount of internal inflammation is key to being more aligned with how we want to be in our lives. It can help us reduce stress, irritation, pain and anxiety. Steve has extensively worked on his products to make sure they help in reducing inflammation.
What is passiflora?
It is the flower that grows on the passion vines and passion vines are known as passiflora. Passiflora has been used for hundreds of years for various different purposes. It is known to contain a compound that is very helpful for sleep. It can also help deal with anxiety. Steve has also built a product on top of passion flower.
Which one of your own product would you recommend for someone dealing with day to day anxiety or stress?
He recommends his most popular product called the 'Hawaiian Turmeric Hemp Oil'. The reason it is so popular is because it does not taste like cannabis. Many of his clients do not want to feel like they are consuming cannabis.
What is the best advice you have ever been given?
The best advice that he has been given is to take care of himself. Steve says a lot of people have said this to him in his life. He believes that being a farmer and an entrepreneur, he tends to be work driven. Since he makes products that help people improve their health, Steve realizes that a lot of people are depending on these products. This gives him a greater sense of responsibility and at times he puts himself in a space where he is not able to take good care of himself. Have a mail order via High Guys Delivery, which is easy, discreet, and efficient.
How can we connect with you?
You can find more about Steve's work and his products through his website. His website's URL is
You can find more information about his Garden by visiting the following website: