Chris Winfield is known as the "The Super Connector" and has worked with entrepreneurs, authors and people from many of the world's best known companies, including Disney, Virgin, Macy's, Viacom, Conde Nast, Intuit & NBC to help them get more publicity, make connections and give their messaging something I call, the 'Unfair Advantage Effect'. It's what happens when your 'Unique Position', plugs into a 'Mass Audience' and leverages 'Media Credibility'… these three qualities create your 'Unfair Advantage and turn you into a Trusted Authority in your market. Which only makes it easier and easier to work your way up the 'Power & Impact' food chain. Once the acceleration starts, the momentum just continues to multiply. Not only has he helped his private clients in my New York Agency, but he's personally been featured in the Wall Street Journal, New York Times, NBC's Today Show, USA Today, Fast Company, Forbes, and hundreds of other media outlets. He's the Editor-at-Large for Arianna Huffington's ThriveGlobal, a columnist for TIME, Business Insider, INC. and the host of a show for Entrepreneur Magazine.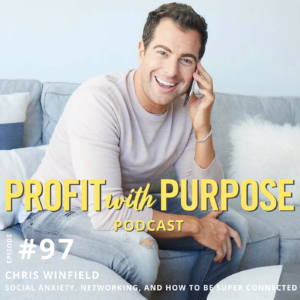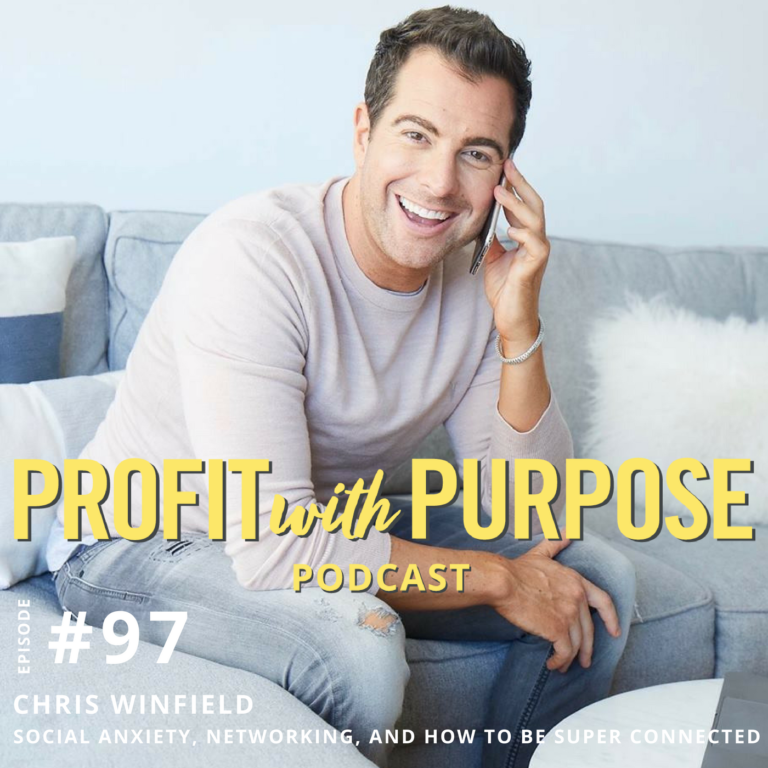 Were you a shy kid growing up?
Chris was not shy at all. He had a lot of friends right from his childhood. He does a lot of work around networking and meeting people but he still has an anxiety or a feeling of not belonging to a particular group. Chris says his ultimate goal is to remove that anxiety and feeling of not belonging to a group within himself and from the people he works with. Nowadays, many people use cbd oil for anxiety because it's natural, easy to transport and great to treat many conditions at the same time.
Do you agree that anything new is a little bit anxiety provoking?
Chris says whenever human beings undergo something new or different, they are bound to experience anxiety. There is also a scientific explanation to that. The amygdala of our brain which is also called the lizard brain wants us to stay safe. It resists change and Chris feels that is where the anxiety comes from. However, he thinks it is completely natural to feel that way whenever we are about to do or experience something new. What really matters is what we do in response to this feeling of unease. How we respond to it and what action do we take to deal with our anxiety really matters.
What was your most recent breakdown breakthrough moment?
The most recent major event was about almost six years ago. This happened when a company that Chris had co-founded completely imploded. Every bad thing you can imagine seemed to happen back then. Chris says throughout his life he had been able to succeed in his professional life through building connections and networking with people. He started to think more in terms of himself rather than the people around him, even his family. He shares this incident when his company was almost near to its bankruptcy and inevitable closure. Chris recalls he was on an important call and back then every call seemed very important. Chris was so busy on the call that he even ignored his three-year-old daughter when she came to her asking for something to eat. Chris only realized this when he saw his daughter take something out of the refrigerator and prepare her meal on her own. Chris says he had been so much involved and occupied in this call that he even ignored the single most important person in his life; his daughter. He hung up the call, sat down and realized he had to change everything in his life. He did not know what that meant and how he could do it. It started off with some very small changes. One of the things he realized was that he had become very disconnected with people around him and very focused on what he could get.
Do you consider yourself a spiritual person? What does spirituality mean to you?
Chris is a spiritual person. For him, spirituality means having a strong relationship with the higher power. For him, it is God. When he remembers God, he realizes he is not the one who is running everything and that is really comforting for him. A lot of times, we are not in control of a lot of things and to rely on some external omnipotent entity can be really soothing. He believes in free will and he believes that the better his actions would be, better would be the outcome. However, at the end of the day, it comes down to his relationship with God because Chris believes you cannot control the outcome of everything in your life.
What inspires you to improve your life and the life of others around you?
The feeling he gets when he is able to help someone realize the fuller idea of themselves or enabling them to see their full potential is a great source of inspiration for Chris. When Chris talks about connecting people, it means connecting them to other great people or to their full potential.
You have this coaching program in your business named 'Unfair Advantage', what is it about?
Unfair Advantage came from a small mastermind group that Chris was a part of. The group is called the 'dad mastermind' and it consists of famous entrepreneurs like Todd Herman, Jonathan Fields, Ryan Lee, and more. Chris attends this meeting every 45 days. It was in last March when the participants asked Chris to do what he does best. Chris had no idea what they were talking about. They said they describe Chris as their unfair advantage because he is always able to connect them with the right people for media, or partnerships or clients or a contractor, whatever they need it, he finds a way for them through his connections. Chris thought about it for a while and realized he had been doing this excessively for the past five years. In this program, Chris helps entrepreneurs get the right kind of publicity for their business. Through his vast connections and extremely good networking skills, Chris helps young entrepreneurs showcase their services and helps them publicize their businesses.
What do you do to be more open and resilient to challenges and difficulties?
Chris spends a lot of time on himself. He works one-on-one with an energy healer. He does a lot of journaling as well. He tries to take every advantage that he can take. Anything that he feels can be helpful for his self-improvement, Chris makes sure to make the most out of it.
What is the best advice you have ever been given?
The best advice that he has ever been given came from his mentor. He introduced Chris to gratitude. He asked Chris to text him three things Chris was grateful for every day. He once said to Chris "You have a responsibility to be a better person". It is so unbelievably simple to follow this advice. Chris starts each day of his life to become a better version of himself by the end of the day. Chris says the easiest way to improve yourself is to help someone else become a better version of themselves. This would eventually help you become a better person.
How can we connect with you?
Website: https://www.chriswinfield.com
Facebook: https://www.facebook.com/thechriswinfield/
Instagram: https://www.instagram.com/chriswinfield/