Gregg Clunis is an entrepreneur and author obsessed with helping people become better versions of themselves. While we receive lots of negative messages In today's world, some of the positive messages we received are filled with fluff, such as "follow your passion," or "dream big," that are supposed to spark change and accomplishments in our lives. But often these ideas aren't practical and how do you achieve those lofty goals exactly?
Gregg explores the reality behind big change — that it comes from the small decisions we make daily. Using scientific and psychological research, Gregg, shows you what hidden factors drive our behavior and gives you the tools to form daily habits to accomplish your goals. His core philosophy is "All big changes come from the tiny leaps you take every day." Gregg hosts a podcast and has just released a book Tiny Leaps, Big Changes: Everyday Strategies to Accomplish More, Crush Your Goals, and Create the Life You Want
Was there a time in your life when you realized that tiny leaps can create big changes?
It happened after Gregg launched his podcast show called Tiny leaps. He has been hosting the show now for almost three years and he started it because he was frustrated with personal development and how it has become fluffier than it needs to be. Gregg thinks personal development is a very practical thing. To move forward and to make progress is a desire that is embedded in every human being. It does not need to be a cultish kind of thing that it is becoming these days. Gregg's vision behind starting the show was to bring personal development back to practicality.
The idea of just focusing on day-to-day behaviors and taking actions on daily basis towards the right path is something Gregg learned from his parents. Gregg is an immigrant and moved to the United States from Jamaica when he was eight years old. Gregg learned from a very early age that if you want something, you have to be willing to sacrifice for it and you also need to be clear about it. All this built the foundations for tiny leaps.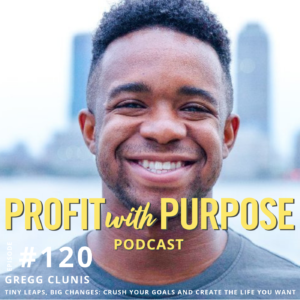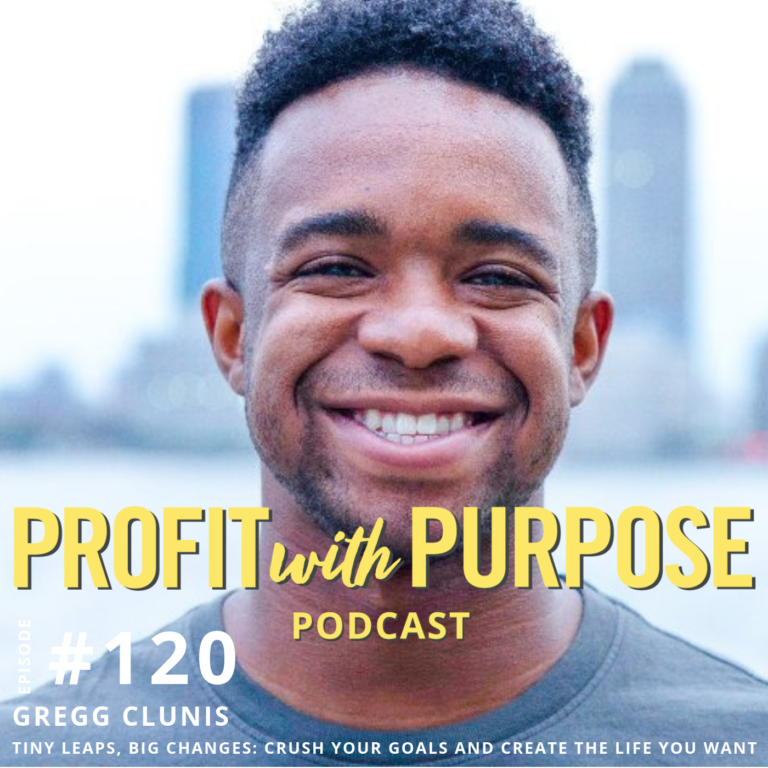 How do you push through moments of doubts and insecurities in the creative process of self-discovery?
It is really hard at times. Sometimes, Gregg is so frustrated that he has to bail on the idea that he is working on at that moment. One of the things that he had to do with tiny leaps and numerous other projects is to make a commitment to finish something before starting it regardless of how frustrating and annoying it is. He tries to focus exclusively on the behavior of doing something regardless of how frustrated he is. This has been the biggest hack for Gregg to push through in self-discovery process. Gregg credits this to his father who advised Gregg to see through things rather than giving up on something in the initial phases.
What do you think is the downside of personal development?
The biggest downside is that motivation and inspiration disappears. These are the two biggest things that people are actually selling. Unfortunately, these things do not support actual change. They might support a change in behavior in short term but do not have an impact on your behavior in the long run.
How can someone get practical in bringing about a major change in their lives?
Gregg talks about the idea of identity. We act in a certain way because we identify as the type of person who acts that way. Someone who goes to the gym regularly identifies the type of person who goes to the gym regularly. If we really want to bring a change in our lives, we need to back ourselves with an identity. There are a lot of different steps you can take to find yourself an identity.
What is an identity that you did not have before but have managed to gain it now?
Gregg never considered himself a salesperson. For a very long time, he thought he was terrible at sales and could not hold those conversations with potential clients. He has been able to make some very controlled efforts in his life to overturning this limiting belief. One of these efforts consisted of taking up a crappy sales job at a company with less future prospects. The job helped him get over a lot of fear and anxiety that he had related to sales.
What was it like making a transition from a regular job to entrepreneurship?
After Gregg started his first sales job, he worked there for the first six months of 2017 after which he was offered another job. He got a job in a big corporation and worked there for about a year. However, the job was on a contract basis and Gregg was working as a freelancer. He started his business in April of 2018 which at that time was mainly a podcast marketing agency which focused on promoting great shows and helping them get the right audience. It went well for Gregg and he was able to help a lot of different clients.
What is the best advice you have ever been given?
The best advice Gregg has been given is something his brother said to him when he was a young kid. He said to him that money does not equal influence and that money does not equal power.
Who is your favorite personal development person?
Gregg is following James Clair these days. He is a blogger and a photographer who writes very good articles on human behavior and its relation to personal development.
How can we connect with you?