Sarah Austin is one part product manager, one part data scientist, one part marketer, and 100% entrepreneur. She is the CEO and founder of Broad Listening, an artificial emotional intelligence agent, and the chairperson of the board of directors at Coding FTW, a nonprofit organization that promotes diversity and equal rights in the technology sector through education. She also knows a lot about different cryptocurrencies. Her marketing campaigns have been recognized by Wired, NYT, and she won AdAge "campaign of the year." In 2012 she made the Forbes as a 30 Under 30 list for her work consulting for brands including Intel, Ford, Virgin America, Jay-Z, and General Motors. She was also a cast member of the Bravo! reality series, Start-Ups: Silicon Valley. Visit the official site to see it.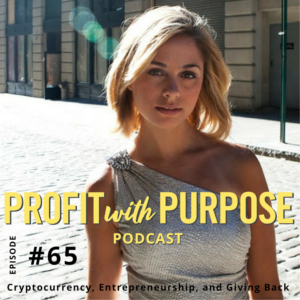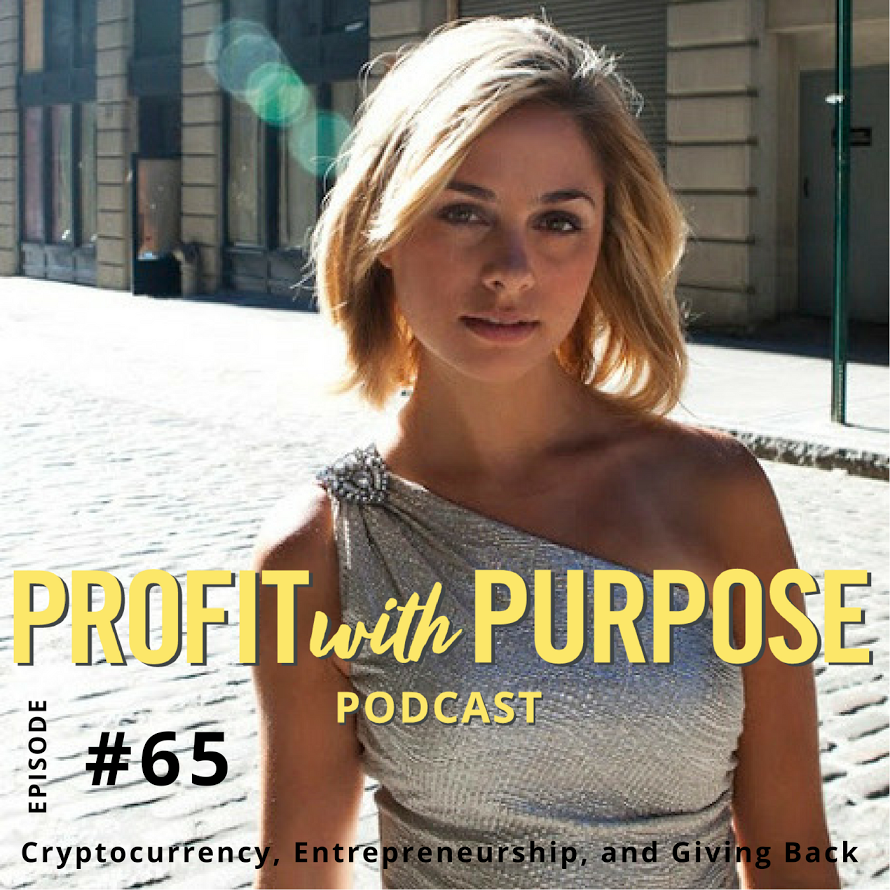 What is cryptocurrency?
She is a blogger on entrepreneur.com as an investor and advisor to startups. One of the topics she recently covered is about cryptocurrency. Crypto stands for cryptography which means being encrypted. It is a secure way to store information. Blockchain is often associated with cryptocurrency because it is a ledger in which those transactions are recorded. Cryptocurrency is on a blockchain. It is a feature of blockchain technology.
What is the future of businesses regarding cryptocurrency?
She says that a lot of businesses view cryptocurrency as a way to raise investment. But in reality that is not the case. There are multile blockchain supply chain company that now utilize blockchain technology to solve various real-world problems, such as in pipe chain management. Cryptocurrency can be the feature of such business, but should not be the sole purpose of that business. She thinks that future is not so much about the cryptocurrency, but more about those businesses and the solutions they provide.
How do you receive payments in cryptocurrency?
She says that she is open to receiving payments for her marketing services and consultancy in bitcoin. Sometimes the business is in a different country, so it is easier and faster to be paid in a cryptocurrency when it comes to international transactions. Though at present it's not difficult to find the best exchange for altcoins. She says that she does not hold the money and invest it, but cashes it out immediately into US dollars, also providing her invoices in US dollars.
What was your first business?
She was 17 when she started her first business, which was Story Today TV, a news production and content business. Following that she started another content company called Pox17, targeting young people interested in the lifestyle of online micro-celebrities, featuring interviews with these influencers and their stories.
What has been your biggest success?
She received a lot of press and recognition when she made the Forbes 30 under 30 list for Pop17. Immediately following that she was invited to star in a reality TV on Bravo called Start-Ups: Silicon Valley, documenting a handful of entrepreneurs and their businesses.
What is the most challenging part of the journey as being an entrepreneur?
It takes a lot of tenacity to being an entrepreneur. Not every business idea is going to work, so falling down and getting back up on your feet to reinvent yourself takes tenacity. But as long as you are learning along the way, nothing is a complete failure, it is a part of the path to take you in the direction where you ultimately need to be.
What is the one thing people often misunderstand about you?
People misunderstood her as a very glamorous and exciting person. She says that the image of her that gets portrayed on television and social media, although a lot of that is real, is not really who she truly is. She considers herself as very basic. Her day to day life is quite wholesome and not glamorous. Working with celebrities like Lady Gaga and Jay Z, being on a reality TV and having a large social media following culminates in a persona that does not truly reflect who she is as a person.
What makes a business successful?
She thinks that the team and the founders are the key that venture capitalists should think about when they try to predict the success of a business.
When you were a little girl, did you think you would grow up and be an entrepreneur?
She thinks that never thought of becoming an entrepreneur, rather that is who she always has been. She was always trying to hustle and make money in creative ways. From lemonade stand, mowing lawns to creating babysitting service, she was always thinking of ways to grow and scale operation, like how she can get the neighbors to pitch in to donate cookies and lemonade for the lemonade stand and how to get neighbor's kids to work at the lemonade stand to have this thing going for every single day. She says that ever since she was a little kid she has always been an entrepreneur, always looking for ways to optimize and scale.
What is the most worthwhile investment you ever made?
She says that starting a non-profit organization for promoting girls education is the best investment she ever made. When she was running Pop17, her offices was in twitter building located in the Tenderloin district of San Francisco, which is a very low-income inner-city neighborhood with a lot of problems. A lot of startups and tech businesses had their offices there because it is the least expensive region in San Francisco. She thought of how she can create educational programs that can provide young adults internships and jobs when they eventually graduate so that they can, in turn, provide for their families, creating a long-term sustainable community. She is working with this ambition for over five years and considers it the most rewarding experience and investment of her time.
Do you have any mentors?
She started her first business when she was a teenager, and she thinks that she could not have been able to achieve that if it was not for the mentorship and advice of Steve Wozniak. He was such a great and earlier influencer in her life. He even wrote her college letter of recommendation and encouraged her to be an entrepreneur.
What is the best advice you have ever been given?
Wozniak used to tell her to follow her dreams and believe in herself. He always pushed her to think bigger and to do bigger things.
Tell us how we can get in touch with you?
You can get in touch with her on twitter (@sarahaustin) and also on Facebook (facebook.com/sarahaustin)