A New Way of Thinking About Depression
What does it really mean to be depressed? You know depression as a collection of symptoms—fatigue, listlessness, feelings of worthlessness—and the source of more than a little pain. But depression is also a signal that something in your life is wrong and needs to be healed. Too often, though, we try to cut off or numb our feelings of depression instead of listening carefully to what they are telling us about our lives. Listening to Depression offers insightful ways to reframe depression with a depression therapy and treatment.
Each chapter discusses a different aspect of depression as a positive opportunity for growth or change. Depression can be the start of a reorientation in life, a step in the search for meaning, or a chance for letting go of hurtful aspects of the self. It can also be a chance to deal with grief and loss and learn to expand your potential. The book concludes with a section of advice about when it is important to defend against depression and how best to go about it when the need arises.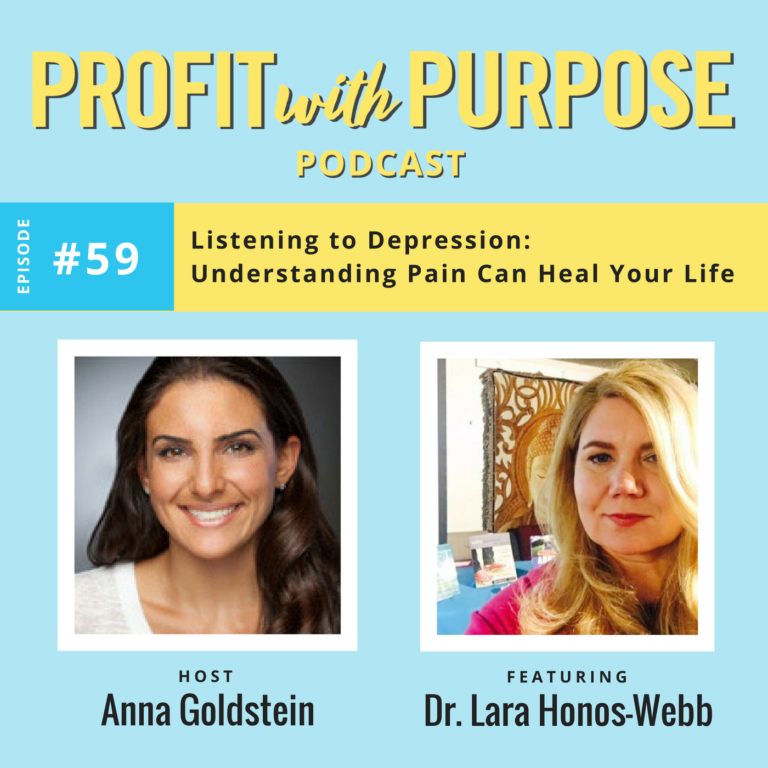 Can you tell us a little bit about your struggle with depression?
She was an undergraduate when she first experienced depression. Her goals were quite narrow-minded; get a four-year degree, be able to financially support herself and be successful. She went into business major only because of those reasons. She ended up being depressed, not taking interest in the subject and missing her classes. But depression also sparked her interest in Psychology major, and that interest not only made it easy to take her psychology classes but also helped her to realize what she is going to do with her life.
What else do you do to manage your depression?
She thinks of depression as a communication to yourself, from yourself, about yourself. That's what the title of her book, Listen to Depression, means. Depression can lead to withdrawing from friends and families, losing motivation, not getting satisfaction out of life and being tired all the time. But it also opens up the need for emotional exploration. You end up being more connected to your emotions and begin to challenge a lot of ideas that are guiding your life, making you reflect upon our own values, needs, and interests. By reflecting, she knew that she needed to do what she loves and what internally was rewarding.
Depression can be an opportunity to change your life. What are some tools that you can use to make that transition?
She suggests that the first thing we can do is increase pleasure. It can be simple things like browsing a bookstore, going for a bicycle ride or taking a day off. Behavioral Activation therapy says that when we are depressed, there is a lot of resistance to doing stuff, and people can get better when they overcome that resistance. According to her, pleasure is such an obvious cure for depression. She says that sometimes we have to tear down ideas like seeking pleasure is selfish. Truth is, being a happy person is the best gift that you can gift to yourself.
Sometimes if we indulge too much in pleasure, it can turn into an addiction. What are your thoughts on that?
She says that addiction can be a mask over depression. Some people don't actually recognize that they are depressed, which psychologists refer to as masked depression. These people are so good at compulsive overactivities, such as compulsive working, overeating or drug and alcohol abuse that they are, unknowingly, covering up their depression. So there is a distinction between healthy and unhealthy pleasure. Often – there are treatments for this kind of behaviour in the form of dayhabs and full rehab centers. "What is a dayhab? You can find out more with a quick Google or in the link.
Do you think that schools and parents in our community are doing a good job in helping us prepare for life?
She thinks that focusing on grades is a huge mistake. When we talk about good students, we are talking about students that are good at studying. In the real world, what people value and need are brilliant problem solvers and original thinkers who are going to invent things that we never even thought of before, and being good at studying doesn't really translate to that. So education should focus more on imagination, how to think for yourself and love of learning.
Do you feel that there is a sense of loneliness and shame associated with depression? How can we talk more openly about our inner struggles?
She thinks that the best thing we can do is talk more about depression. She calls it a tragedy that we are so disconnected to the very people that are closest to us because there is a lot of shame associated with depression. She says that shame is not only a cause of depression but a reaction of being depressed. She directly recommends her clients to take a few minutes of their session and start opening up to people. Every time you are willing to talk to someone about depression, you are opening up the possibility of getting help, support and feeling less lonely.
Can you talk a bit about how depression can be a strength and work to your benefit?
She says that as you go through life, the more you create your own rules, the more you realize that you can be resilient and be able to bounce back from tragedies. It's not about getting something in life or having a narrow goal, it becomes about you been a person who is resilient. You can lose so much or have your dreams fall apart and still be a happy person. You get to be the boss of your brain, and that means you don't always believe what your brain's telling you. She says that every day we try to figure out what's working in our lives and what's not. Depression is like a front row seat on the list of all the things that are not working. And as you train yourself to be the boss of your brain, and rather than focusing on the things that are not working, learn to focus on what you have to offer the world, what are some successes that you had and what are the reasons for those successes, then you become so much bigger than the events of your life.
Any last words for people struggling with depression on how they can begin the journey of listening?
She advises that when you make a mistake, don't fall into thought patterns like what did I do wrong or what's wrong with me. Don't let yourself to go there, instead give yourself permission to think about yourself; am I okay and how can I comfort myself.
Book: Listening to Depression: How Understanding Your Pain Can Heal Your Life
Website: Dr. Lara Honos-Webb
Free Resources for Depression
National Alliance on Mental Illness: 1-800-950-NAMI (1-800-950-6264), //www.nami.org
Anxiety and Depression Association of America: 1-240-485-1001, //www.adaa.org
National Institute of Mental Health: 1-866-615-6464, //www.nimh.nih.gov
Centers for Disease Control and Prevention: Division of Mental Health, 1-800-CDC-INFO (1-800-232-4636), //www.cdc.gov/mentalhealth
American Psychological Association: 1-800-374-2721, //www.apa.org