I am sooooooo excited!!
Why? Because iTunes just released the very first episode of my brand new podcast called Profit with Purpose and I'm super jazzed.
Can you download it and subscribe today?
I'd love for you to listen and let me know what you think!
This podcast is filled with amazing interviews with entrepreneurs, authors, thought leaders and change makers who are making money and living their life's purpose. 
And, I'm going to be interviewing clients whom I've worked with, who started from scratch and now have thriving businesses.
A new podcast will be released every Thursday. Upcoming podcasts feature Mastin Kipp and Gabrielle Bernstein who Oprah named, "thought leaders for the next generation." You WON'T want to miss this!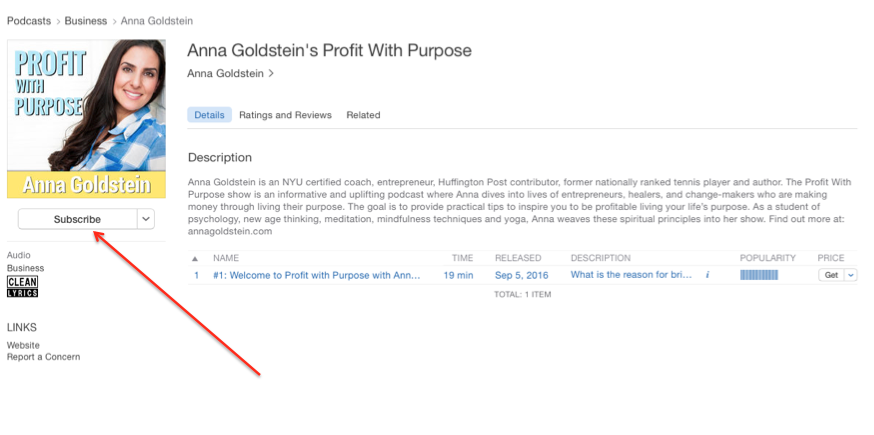 Please make sure to SUBSCRIBE to this Podcast.
The more people who subscribe, the more people who can contribute their gifts to the world. I believe when you live in alignment with your purpose and own your worth, you create a life of fulfillment. And, the more lit up your are, the more others will be. Imagine a world where we all did work that mattered to us… 
I am SOOOOOO excited for this new offering for you! 
Remember, follow what excites you!