Jess Edelstein and Sarah Ribner are the founders of PiperWai. PiperWai is a natural deodorant made without harmful ingredients like parabens, aluminum, and synthetic fragrances. It's certified vegan, cruelty-free, and made in the USA.Their names recently appeared on Forbes 30 under 30.
"Childhood best friends Jess Edelstein and Sarah Ribner bootstrapped a small, artisan natural deodorant brand out of their kitchen. It grew 6,000% in the year after their Shark Tank appearance and has become a cult favorite. 2017 revenues are estimated at $5.9 Million." – Forbes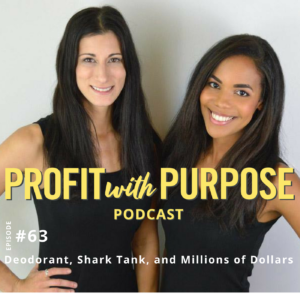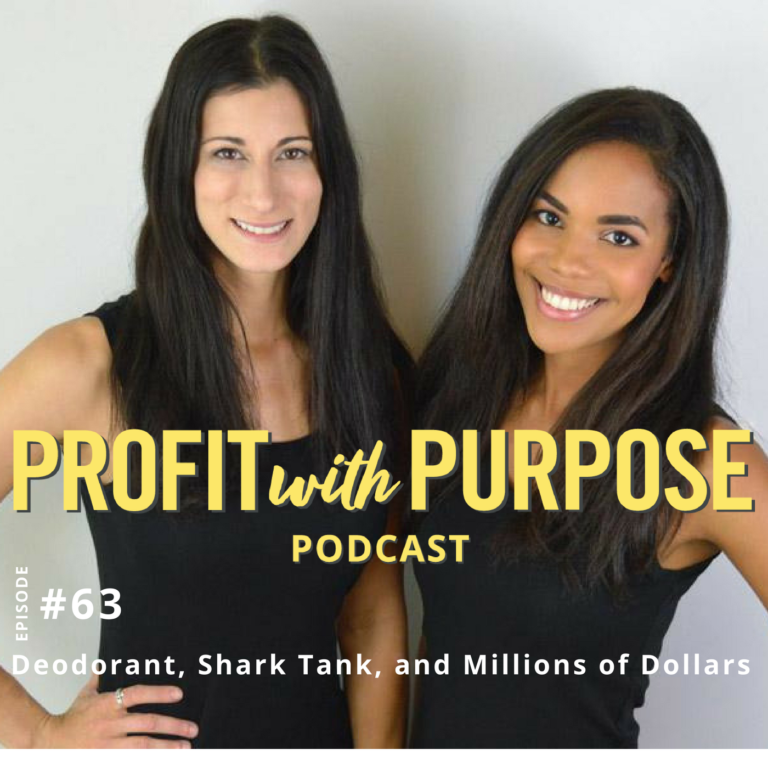 How did it feel to be a part of Shark Tank and receive those offers?
Jess says the best part of being in the show was that she got to grow her brand along with her partner and co-founder of PiperWai, Sarah Ribner. The magical thing that happened was that they were able to connect with everyone who watched the show. A lot of people back then had no idea of a natural, aluminum free deodorant. Many people didn't know we should altogether avoid aluminum free deodorants and a lot of people who knew about it had bad past experiences with natural deodorants.
How did you deal with the massive growth of your business after your appearance on Shark Tank?
Jess and her partner hosted a viewing party to watch their episode. They had family members and friends come over and watch the episode in real time. Jess' husband made a website marketing their product and they monitored the growth of their product over the weekend as hundreds of thousands of people visited the site. They had the first fifty-thousand orders in no time. The very next morning after the episode aired, they received 10,000 emails from different people enquiring about the product. Jess says to deal with the rapid growth, they eventually had to hire people for customer support and to reply to the massive amount of emails they had been receiving. However, there was an early setback in terms of production because after Jess' brand gained initial fame, thousands of people signed up for the product and were expecting to get it before Christmas holidays. Jess and her partner had just started their business and they had no way possible to upscale the production and meet this huge demand for their product. As of now, Jess has six full-time team members, a few interns and some other people on contract. Her business has now grown stronger since she has a proper team, they share the same vision like Jess and Sarah.
How did this product get started in the first place?
Back in 2013, Jess had a whole bunch of part-time jobs. She was fired or forced to quit every job she had. She bounced from one part-time job to another. She finally realized she had to be her own boss and become an entrepreneur. She thought it was a time she became in-charge of her own success. She started DIY, made a lot of personal products at home and got a lot of satisfaction out of using something she made herself. At one point she decided she wanted to make her own natural deodorant because she had faced a lot of struggle with chemical ingredients in deodorants that irritated her sensitive skin. She started to think of better ways to stay dry and odor free. She developed this product in her own kitchen using activated charcoal, essential oils, and natural moisturizers. She shared this homemade product with her friend Sarah who was initially reluctant to switch from her regular deodorant to Jess' invention. However, Jess was able to convince Sarah who took it with her on her trip to South America. This new product proved its effectiveness through the hot and humid weather and Sarah was convinced that this product had the potential to become the next big thing in the world of natural deodorants.
You have had so much setback in your career. How did you manage to stay confident through those arduous years?
Jess believes its more of an unwavering energy and passion to do things she likes to do. She also believes she is a bit stubborn as well and as an entrepreneur, you really have to be obsessed with your brand or product. Jess says she has the ability to forget mishaps and failures and move forward in her life. She believes being resilient is extremely important as an entrepreneur because every day is like a rollercoaster ride.
What is your relationship like with your business partner, Sarah?
They have the exact same goals on how they want their brand to grow. They both share the same passion and obsession with the brand as Jess. They both have this mindset of "no other option but success" that helps them stay resilient and focused on their end product. However, Jess believes that Sarah has a different personality from Jess, their strengths and weaknesses differ but they are always complimentary to each other. They have some arguments, but they always try to think and work in a way that is in the best interest of their brand.
What advice can you give to an entrepreneur who is just starting out in their business?
You need to have that mindset of "nothing but success". Trust the entire journey, do not give up. There will be setbacks. If a plan does not work, think of something new, try by changing your approach. As an entrepreneur, you have to be relentless and realize the fact that for the first few years you will have to work more than a regular job. But in the long run, it will be totally worth it.
What is the dream you have achieved as an entrepreneur?
Two biggest achievements that Jess has achieved in her career are to appear on Shark Tank and secure a lucrative deal on the show. The second biggest achievement for Jess was when her name appeared in Forbes 30 under 30 list for her success as an entrepreneur.
What is the best advice you have ever been given?
She was always taught by her parents to think of long-term success rather focus on short-term goals. Jess thinks this is the best advice she has ever been given and it has helped her a lot as an entrepreneur.
How can we connect with you?
You can find more about her product and order it from the following URL.
https://www.piperwai.com
You can also follow them on Instagram through the following link
https://www.instagram.com/piperwai/
Find them on Facebook via the following link
https://www.facebook.com/piperwai/