Sarah Ancalmo Ashman is a brand and business strategist, creative director, designer, stylist and writer. With over 15 years of working with big brands like Esteem Lauder, Coach, Madonna, Ted Baker London, Jimmy Fallon and more… she waved goodbye to her commercial career and Public Persona Studio was born to provide the very same strategies, techniques, and discerning eye that she brought to big brands to rule-breaking, name-taking female entrepreneurs + thought-leaders. She works with clients to capture and convey their one-of-a-kind personality, transforming their stories and inspirations into a cohesive brand that captivates and communicates all the important info on their behalf. In other words, she aims to help her clients stand out—miles (and millions) above the competition.
What is the definition of branding from your perspective?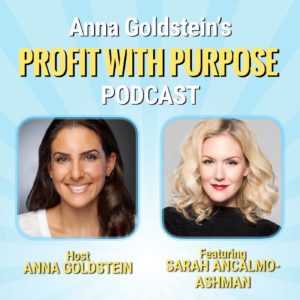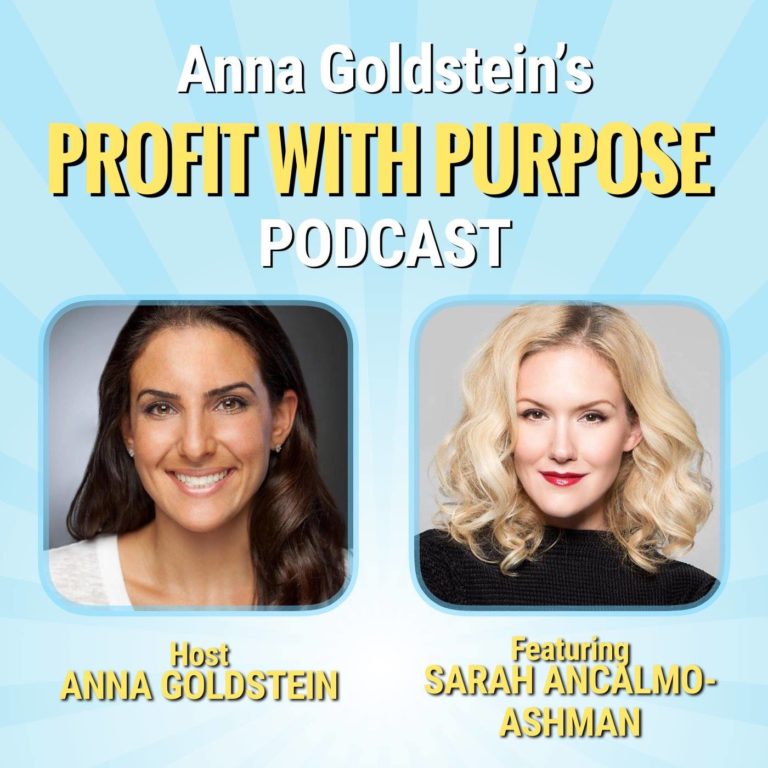 There are various definitions for branding. Usually people think of branding as coming up with a new logo whey they need branding. However, the process of branding is a deep and thorough process. Designing a logo is usually the last thing you do in the process of branding. For small business owners, who are the face of their brand, branding is extremely important. It is all about making sure people get to know more about you, your ideal clients/customers and the services you provide. If it is done right, branding is a deep and lengthy process. The main purpose of branding is to lay down solid foundation for your business, help you to distinguish yourself in the market.
How do you help people brand in accordance with their business?
Sarah previously worked in advertising world for about 15 years and learned the traditional branding methodologies, which are applicable for big businesses and brands. After she started her own business, she found out that the traditional rules she learnt do not really apply in her own business. When you are trying to start a business, trying to brand or rebrand yourself, it is so hard to be able to see yourself for who you are, what makes you unique with respect to your business. Sarah helps people pull out such information by asking tons of questions, lot of self-analysis is involved. Another good way to know about yourself is to ask people who are around you, who work for you. Ask them what makes you unique, what is it you do that makes you unique and always look for the patterns.
What is the biggest mistake you see people make in branding their business?
Skipping the branding process is a big mistake, Sarah says she often see people making themselves believe that they know what their work is about, who their ideal clients are, they gloss over it, but it eventually leads them to jeopardy. So imagine what would happen if a business owner fails to acknowledge the importance of branding, moves on to the next steps of promoting their business that in most cases is going to a copywriter to help you write web content for your website. Now all the work done by the copywriter would be from a total different perspective, it would be through the lens of that copywriter. Similarly going to a designer for a logo will yield results that would be in alignment with how the designer perceived your business and created a logo. The result is extremely unsatisfying, people get frustrated and feel like they still cannot express themselves of who they really are and what they do even after investing a good amount of money. The reason for this is obvious. Not giving enough importance to branding which could have helped these business owners to discover more about the brand, to articulate what the brand is, to develop guidelines about the brand.
How did you get into branding?
Sarah started out as a designer, studied design in school. Sarah worked in entertainment industry and her first job was at MTV. She got a chance to do work for bigger brands. After a while, she started directing TV commercials and got some work in fashion industry. While she was doing all this work, she realized how much she loved expressing herself and at that time, she started a fashion blog. She realized how passionate she was to build a brand from start to finish. She felt like she could do something better rather than helping the bigger brands that did not even matter. She felt like she should do something that could make a bigger impact on people and they could somehow benefit from what she was able to do.
How do you exercise your creativity in branding?
Sarah believes she has always been creative but she believes there are a few exercises that can help strengthen the brain. She even wrote a book for this purpose 'The Little Black Book of Creativity'. You can find it on her website (URL attached below) as well.
What are some tips related to creativity that readers could find in your book?
Sarah says she has emphasized on lateral thinking in her book. Sometimes, just a little shift of perspective lets you think properly and productively. She shares her childhood story of how she and her family would do crossword puzzle or a word scramble at the dinner table. Throughout this activity, she would always see the newspaper upside down. It was not intentional but merely because of the fact that she always sat next to her father and she always got an inverted view of the newspaper from that seat. Therefore, when she tried to do a word scramble with the right side up, it was a complete different experience. Sometimes, looking at things differently forces your brain to think about it differently.
Who is your source of inspiration?
Sarah says she tries not to look at other people and so she really does not have any real source of inspiration. As a creative person, someone who does visuals for others, Sarah thinks it is better if she does not get under the influence of anyone to keep her work pure. However, she admits to learning a lot from films and movies with reference to her business.
How can we connect with you?
You can connect with her through her website.
Her website's URL is:
http://www.public-persona.com/
You can also find her book on her website.
Anna Goldstein
,
become a life coach
,
branding
,
business coach
,
business coach new york city
,
business coach ny
,
business coach nyc
,
california
,
career coach
,
career coach new york city
,
career coach ny
,
career coach nyc
,
Confidence
,
creative direction
,
entrepreneur coach
,
how to start a business new york
,
how to start a business new york city
,
IL
,
LA
,
life coach
,
life coaching
,
life purpose
,
new york city
,
new york life coach
,
new york life coaching
,
new york time life coach
,
new york times life coach
,
nj
,
ny
,
ny life coach
,
nyc
,
personal coach
,
personal development
,
personal life coach
,
personal life coaching
,
public persona
,
sarah ancalmo
,
sarah ancalmo-ashman
,
self help
,
self improvement
,
Self in the City