Shelly Bhalla is best known for her role as the quietly hilarious 'Krishna,' on CW's critically-acclaimed and Golden Globe-nominated comedy-drama series "Jane the Virgin." The show has received overwhelmingly positive accolades from critics and viewers alike, including a Golden Globe nomination—the first EVER for the CW, was named one of the top 10 TV shows of 2014 by the AFI, won a Peabody Award and was also nominated for a People's Choice Award for Favorite New TV Comedy. Bhalla is proud to play on the few gay Indian female characters on television. A myriad of standout roles sums up Bhalla's stellar acting resume. Most notably, Bhalla has lent her acting prowess to FX's Emmy Award-winning series "American Crime Story: The People vs. O.J. Simpson," Fox's "9-1-1", ABC's "Speechless" and "American Housewife", Amazon Original "Hand of God," CBS's "Two Broke Girls", and Freeform's "Stitchers." Bhalla also has a recurring role on ABC's long-running daytime series "General Hospital."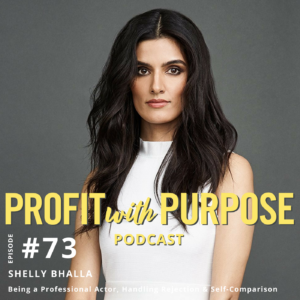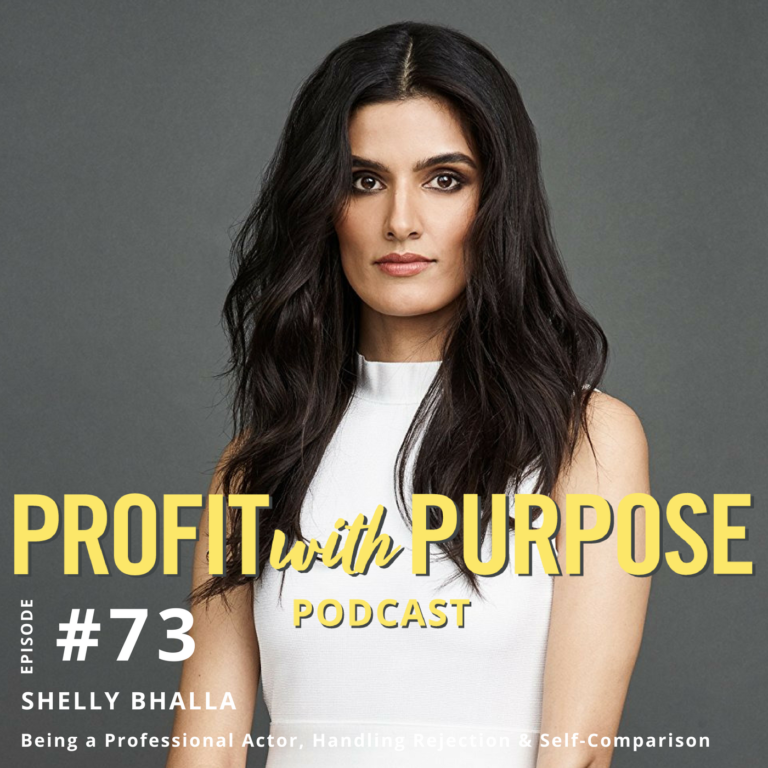 How did you develop an interest for acting?
In high school, Shelly was obsessed with good grades and was a hardworking student. The summer before her senior year in high school, her father was diagnosed with cancer and that set her life in a completely different direction. She would stop obsessing about perfect grades and the life she always dreamt for herself. Her father passed away during her freshmen year in college and she went off the grid. Back then, Shelly would pursuit and find ways to be happy and content, something that was in abundance in her life as a kid. Shelly randomly took an acting class in college and enjoyed the experience. That led her to a theatre and she participated in various plays during her time in college. She did it for fun. As she was about to finish her college, she had no idea as to what she wanted to pursue in her life and make a profession out of it. She decided to spend her summer in New York and figure out what she wanted in her life. She showed up for an interview in an acting school and signed up for a summer program. On the second day in the program when she realized she was meant to be an actor. She ended up auditioning for their conservatory.
What did you do for work while you were a student in acting school?
Back when she was an undergrad student in college, she was interning at a marketing research firm and some of the people over there called her to volunteer for a deodorant by Dove. They wanted to test it on younger women and Shelly was perfect for it. Shelly thought she would get some money every time she would volunteer for Dove's product. She had no idea that these people were looking for someone who would star in a national commercial for their product. As the process kept going, Shelly realized they wanted to place her in this commercial. She was still a sophomore in college when this commercial aired throughout the country and Shelly made a lot of money through it. She saved all this money and that is why she did not have to look for a part-time job and earn money while she was in acting school. Her savings helped her get through those years.
Do you have an acting coach?
Shelly believes training has always been very important for her. She has a couple of acting coaches that she works with depending on the character she has to play. She is always trying to keep herself on toes all the time.
Do you use visualization? How do you get in the right state for a particular role?
For some roles, it is just an easier fit for her. Once she had to audition for three different roles within 48 hours. With one of those roles, she read the script and she felt like she knew the character and it felt very natural to her. Shelly says there was an ease to it. And then there was another role on which Shelly worked a lot but was not able to play it with ease. She had to read the script, again and again, to get used to it. Shelly says when she is unable to comprehend a role, she always goes back to the writing, reads the script multiple times and tries to create a reference to that role from her own life.
Do you get nervous?
She feels very nervous all the time. She meditates and that helps her to be a little more grounded. For Shelly, auditions, in particular, are a breeding ground for crazy thoughts because Shelly always feels like she is out of place when she enters the audition room.
What do you dream of the most as an actor?
As an actor, she feels she is very lucky to have consistent gigs on TV for past couple of years. She, however, dreams of becoming part of a TV serial that goes on for multiple years and that Shelly is able to develop a family-like relationship with the rest of the crew.
What is the best advice you have ever been given?
When she was younger, her dad would always tell her to just breathe when things got difficult or whenever Shelly was going through a rough patch. She did not realize the importance of this small tip from her father back then, but as Shelly has progressed through her life and faced different challenges, she says focusing on her breath in arduous situations has really helped her navigate through life.
How can we connect with you?
You can follow her on Twitter and Instagram through the following URLs
Twitter: https://twitter.com/shellybhalla
Instagram: https://www.instagram.com/shellyfromtheblock/