Michelle Goldblum and Ali Leipzig did not begin Soul Camp as a business. Rather, it began as a party, born out of the energy of the girls' joy and excitement at the idea of turning what they'd learned along the path into something they could share with others. Soul Camp is a multi-day, multi-location all-inclusive wellness sleepaway camp for adults. Each camp, between 200-300 campers – just like you! – leave their worries and iPhones behind to gather and participate in dozens of workshops, classes, and seminars that nourish their bodies, minds and spirits. Each Soul Camp takes place in an actual sleep-away camp location, situated amongst sprawling trees, lakes, valleys and grassy knolls around the nation. All meals and snacks include vegetarian, vegan, dairy-free, and gluten-free options. All camps are drug and alcohol-free. Soul Camp believes that at camp, we reawaken to the power we all had as kids that allowed us to dream bigger, jump higher, sing louder, laugh more. We let go of our adult labels, roles and fears, and rediscover who we really are. And we are seen, embraced and loved for being just that. And it is from this place that we can then find purpose, create change, and truly impact the world.
How did Soul Camp come into existence?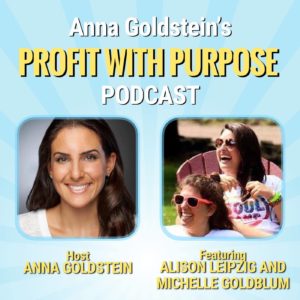 Michelle and Ali attended camp Towanda when they were kids. There was a slight age difference in their ages and that always kept them at a distance from each other in the camp. They went on to pursue the same profession, became entrepreneurs and both ran individual branding businesses. Years later, they found each other in the branding business and became best friends and fellow travelers who would attend different events and gatherings for their own business. The idea of soul camp started when their old camp director, who pitched the idea of bringing together a small yoga group to Camp Towanda, approached Michelle and Ali. They both loved the idea and thought of making more out of this idea. The first camp, back in 2014 was a huge success and Michelle and Ali realized this concept was much bigger than they thought. Soul camp did not begin as a business idea but it slowly transformed into a permanent entity. It really was the community and the people who attended the first camp in 2014 that helped this idea to grow. The response was overwhelming and that gave Michelle and Ali a lot of confidence to start this business.
What does a typical day at Soul Camp look like?
It varies from person to person. There is no typical experience; you get to create your own experience. You wake up in your bunk with many other women or you can have your private cottage or cabin if you are in California. You wake up, you smell the fresh air, and you walk outside your bunk. There is a dining hall where there is all sorts of food. There is a specific schedule for each individual. Activities are divided into different periods. There are tons of different activities going on simultaneously. There is Kundalini yoga, oneness meditation, dance, cardio, boot camp, and stand up paddle boarding, breath work, dream catcher creating and much more. Typically, a period is of one hour. The campers get together for a combined activity in some periods.
Can you share a story of how you camp helped people make new friends?
Michelle shares a story of a 62-year-old woman named Maria who found out about soul camp. Many people are of the view that it is not possible to make good friends late in your life. However, for Maria, Soul Camp helped her make best friends. She is now a regular visitor to the camp, she comes back to camp every single year. It is special for Michelle and Ali that people through their business have managed to find some people and make friends through Soul Camp.
What has been your biggest challenge with Soul Camp?
Michelle and Ali have faced quite a lot of challenges. It took them some time to find the right people for their business. It was difficult finding the right employees, advisors, finding out whom they work out best with, the kind of skills they need for this business and not giving their power away in terms of finances. Back when they started Soul Camp, many people felt like their lives were shifted with Soul Camp and they really wanted to be a part of a team. However, many of them really did not have the same work ethic like Michelle and Ali. Therefore, they really had to make sure they find the best match for themselves and work with people they were comfortable working with.
What does living your purpose mean to you?
For Michelle, living her purpose means doing a job that defines her personality and who she is as a person. Back when Michelle worked in a pharmacy, it felt like it was just a job and her real life was outside the job. Now with Soul Camp, it does not feel like it is just her job. Soul Camp defines who Michelle is, how she lives her life, how she interacts with people. It is a mission bigger than she is. Every day she wakes up and feels grateful for being a part of something that has an impact on many people.
For Ali, living her purpose means that all of her talents are being used in the best way possible. For her, it means to be in a place where she is continuously challenged and has to bring out her best in everything. Ali believes if you are living a life that helps you grow, overcome your weaknesses and fears, then you are living it to its purpose and that is how she feels at Soul Camp.
How we can connect with you?
You can connect with them through their website.
Website's URL is:
You can find all the information about overnight camps and day camps through this website.
You can also find them on Instagram
https://www.instagram.com/soul_camp/
You can visit their channel on YouTube.
https://www.youtube.com/channel/UCOIPGEMhJ062j37ZJwUu1ZQ
You can follow them on Facebook as well.