Stephanie Jorich holds an MA in Media Psychology, has ghostwritten for some of Hay House's top authors and is the co-author of the Amazon best-selling book Before You Quit Writing, Read This! She is a life-long lover of words, Stephanie helps entrepreneurs, start-ups and small to mid-size enterprises reach larger audiences, gain raving fans and attain financial success through the art of storytelling. After spending years in the traditional marketing industry she quickly realized that brands with ordinary stories were far too common. Tired of the same old marketing tactics and selling strategies, Stephanie's passion is helping companies stand-out from the crowd through psychology-driven brand strategy and story creation.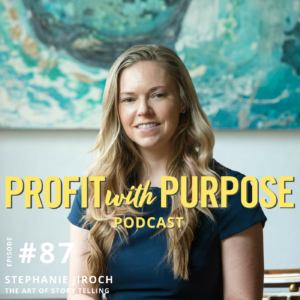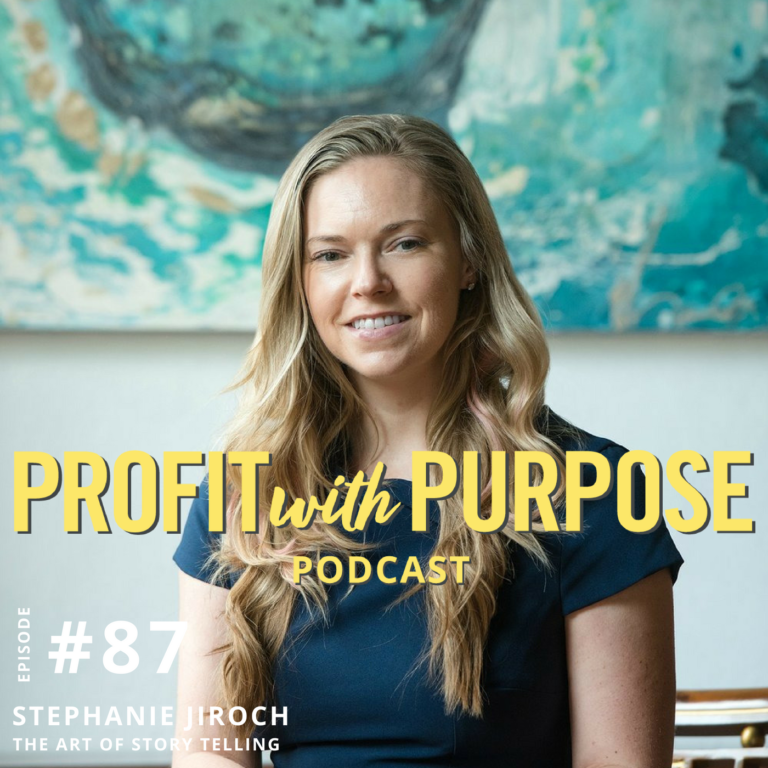 What is the biggest thing you have been able to conquer?
Stefanie always had a problem in opening up with people. She was not able to connect with anyone on an emotional level. She found it hard to accept love and was reluctant in sharing this emotion with anyone. It was only after she managed to connect with people, she met her husband whom she has been married to for past five years. The reason she had this idea around love and to be in a relationship with a man stems from the fact that Stefanie never had a relationship with her father. She had no brothers or sisters. Her mom passed away in 2003 and she had no immediate family member in her life. Those were difficult days for Stefanie as she was close to her mother. After her mother passed away, her whole world flipped upside down. Stefanie developed this fear of losing people and hurting herself in the process, therefore she decided not to open up herself to people. She was only 21 at that time.
How did you manage to reopen yourself to love?
She had a boyfriend in high school and Stefanie was still in a relationship with him during her time in college. She was even briefly engaged to her boyfriend. However, she felt she was never in love with him. She felt like there was no real connection and had to call off things between her and her boyfriend. After her breakup, Stefanie did not stop dating people but she never managed to get things past the first date. She had almost isolated herself and never wanted to get connected with someone on a deeper level. Stefanie says just like every other love story, the one involving Stefanie and her husband did not make a lot of sense either. She was traveling throughout Europe and was taking a two-week vacation. She was in Paris for one day and managed to arrive a bit earlier than planned. She was looking for directions on her phone to get free Wi-Fi. That is when she met her husband who approached Stefanie and gave her directions. Stefanie spent the rest of her time in Paris with him, getting to know more about the city and about her future husband. He showed her all the famous places in Paris within 48 hours. Stefanie was back in America when her husband asked her to move to Paris with him and explore their relationship. He was willing to send her a one-way ticket to Paris. Stefanie had not made her mind at that moment and it took her a week to arrive at her decision. She finally agreed and moved to Paris and to this day believes her husband won her over in every possible manner. She has been with her husband for almost six years now. She is a mother of two daughters and thinks only after becoming a mother she realized what true love is.
What was your career like before your mother passed away?
She was pursuing a career in law. Before her mother's demise, she had a complete plan set for herself to become a professional lawyer and studied accordingly in high school. She decided not to pursue a career as a lawyer after her mother passed away. She went into yoga teacher training instead and started teaching yoga. She had always been into yoga and was an important healing component for her when her grandmother passed away. She had an undergraduate degree in psychology and journalism and so she decided to go in psychology, marriage, and family therapy etc. She started a program in San Francisco at CIIS. She had completed two semesters when she felt a lack of interest in the program. She did not like the fact that as psychologist we need to diagnose. She felt it was limiting. She left the program and started a coaching certificate program. This was way back in 2009.
She was working primarily with women around sexual health, sexual empowerment and was also conducting workshops related to yoga. She also managed to work as a copy-writer and ghostwriter simultaneously. She was making extra money doing this work. She also got hired as an assistant to one of the best selling author in New York City. She was ghost-writing for this person and was also working as a Virtual Assistant(VA) for him. It was easy money for her Stefanie and she no longer had to be in the same place to do her work. She stopped teaching yoga, she stopped taking coaching clients and went full time into doing VA work.
How do you help somebody with the art of storytelling? What are some key questions we should ask ourselves to extract a story?
Her company BrandPsyche Strategies, mostly help women entrepreneurs and startups. Stefanie finds their brand story and shares it with the world. She focuses on finding their purpose and also makes room for profit. She does not like the idea of women quitting as entrepreneurs and going back to a job although some of them have good and lucrative business ideas. She helps them build stories that are able to attract their ideal customers.
One of the things you always want to do when starting out is to look for your competitors. What cause are you championing and who is on the other side of it? It does not have to noble or something big, it could be about some small issue that you plan to tackle. Make sure you are up against something, make sure that through the services or products you intend to provide, you can bring about a change in someone's life no matter how small it is.
What are the seven mental triggers that boost website sales and increases audience?
There are really some amazing things that we can do to make our stories stand out. Seven things are social validation, reciprocity, scarcity, variety, personas, similarity, and stories. It helps our unconscious brain make decisions in split seconds as to whether or not, as a user, should we return to the social media page/feed or a website. Stefanie in her work helps brand owners deal with their clients by focusing on these areas.
What is the best advice you have ever been given?
"It is okay to slow down." Stefanie believes she has always had a hard time being patient in her life. She wants to get things done as soon as possible. She believes sometimes it is okay to be proactive in life but at times you need to slow down your pace and approaching things with ease. The problem with most of us is that we think we are in a race with other human beings. But the reality is, we all have our own races, we are not running any race with anyone except yourself.
How can we connect with you?
You can find more about her through her website. Her website's URL is
https://www.brandpsychestrategies.com
You can also find her on twitter. Her twitter handle is
https://twitter.com/brand_psyche
life coach nyc