Tamar Daniel is an award-winning fashion designer with 15 years of global experience working with top fashion companies. She loves marrying her passion for helping women further their careers with making luxe clothing that builds confidence. Tamar started out designing for Topshop and moved to Philadelphia for a position with Anthropologie. In 2015 Tamar founded her company  Tuxe. Her brand has been worn by top celebrates such as Meghan Markle. TUXE has been featured in The Oprah Magazine, Vanity Fair, and many more. Tamar lives with her husband and four kids on the main line and is always looking for a female entrepreneur poker game.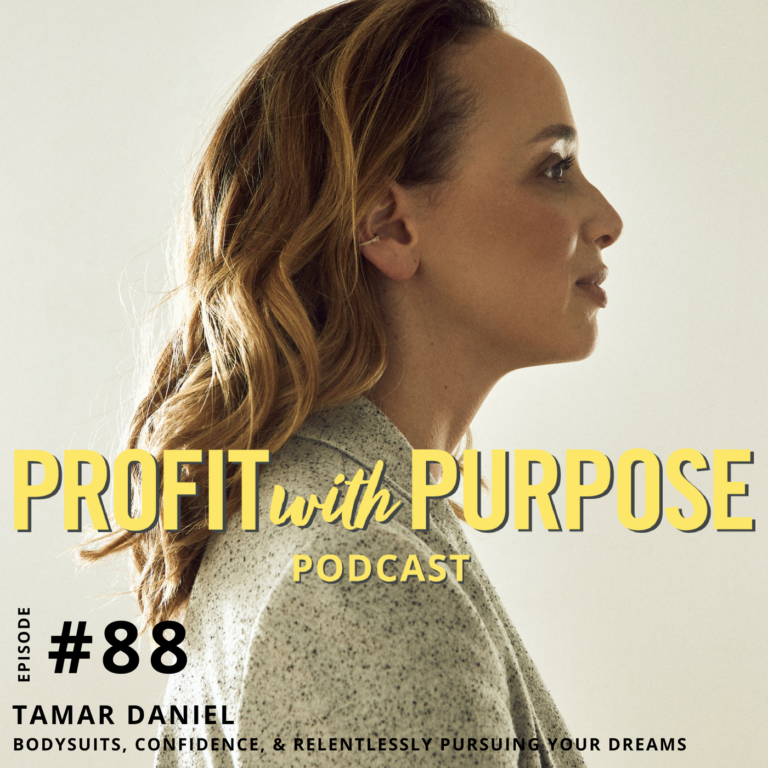 How did you come up with the idea of combining life coaching with fashion?
It came about in two ways. Tamar learned that most of her customers bought a certain product because they had a very specific end use in their mind. Most of them wanted to boost up their confidence psychologically for a certain event.
The second event that led to the idea of combing coaching with fashion happened when Tamar engaged a coach. It was a new thing for her and she was not used to of it. She really liked the whole process of coaching helpful and actionable. She thought she could be of great help to her customers if she could combine coaching with fashion and that is how she came up with this idea.
What makes your product unique?
When Tamar was thinking of starting a bodysuit company, she really did not know if it was a sensible idea. To get around her confusion and doubt, she conducted several focus groups where her aim was to learn about the popularity of bodysuits among women. She gathered all the information related to bodysuits, how most of the bodysuits were only comfortable in first wear and the ways through which bodysuits could be improved in their production to provide a better overall experience to the consumer. She got to work with her factories to engine the product in a smarter and thoughtful way making her product unique.
How did you get Meghan Markle to wear TUXE?
Tamar built a relationship with her fashion stylist.
Did you have any business before you started your brand TUXE?
She started a sketchpad business in 2011. Tamar has always been good at fashion sketching. Sketchpad is a book filled with 420 figure templates in 20 different fashion-forward poses. Tamar came up with this idea to help aspiring fashion designers who love to sketch clothes but do not have the skills or the patience to draw proportional figures. She still owns the business but with some shares of a Californian publishing company.
What was it like growing up in London and Israel and then coming to the States?
Tamar has lived in different parts of the world and she believes she is comfortable living almost anywhere. She is able to adjust quickly to her surroundings. She easily adapts herself to different people, weather, and culture.
Did you always want to be a designer?
Tamar spent most of her Sundays at the Victorian and Albert Museum in London where they have an amazing permanent display of fashion throughout the ages. She felt at home whenever she was there. She started sketching from a very young age. She did not know anyone who did what she loved doing and it's hard to be something you don't see anyone doing. She thinks as soon as she could put words to what she did, she wanted to be that i.e. a designer.
What was it like when you started your business?
Tamar had been working at an Anthropologie for quite some time. After giving birth to her fourth child, she decided it was time to quit big corporations and start her own line of work. She started with the sketchpad business but it was over for her because she got it licensed for a publishing company in California. She decided to start her own line of clothing. Tamar believes she did not prepare herself well before starting her business. This cost her a lot of time and money in the initial phases. In her first year, she invested a lot of money in her business with almost no returns. Tamar had realized she needed to change her approach towards her business.
Where do you get your inspiration from?
Tamar gets inspired by people building businesses especially women. She likes to read a lot of business publications, blogs, and articles. She follows people who are in a leadership position who has done something unprecedented and who are not making excuses to grow continuously in their lives and business and inspire others.
What has been something that you have been really proud of?
Tamar became a surrogate mother for a child and that is something she has really been proud of doing in her life. She is still connected with the child's mother.
What is one piece of advice you would like to share with the listeners of this podcast?
Tamar talks about being relentless in life. Sometimes, in life its all about being consistent and perseverant. Tamar loves the word relentless as it is symbolic of continuous hard work and not giving up no matter how hard it gets.
How can we connect with you?