Yanik Silver redefines how business is played in the 21st century at the intersection of more profits, more fun, and more impact.He is the founder of Maverick1000, a private, invitation-only global network of top entrepreneurs and industry leaders with participating icons such as Sir Richard Branson, Tony Hawk, Chris Blackwell, Tim Ferriss, and many others.This group periodically assembles for breakthrough retreats, rejuvenating experiences, and charitable impact opportunities — raising over $3M+. Yanik serves on the Constellation board for Virgin Unite, the entrepreneurial foundation of the Virgin Group and Branson family. And his lifetime goal is to connect visionary leaders and game changers to catalyze business models and new ideas for solving 100 of the world's most impactful issues by the year 2100. In this episode we talk about how Yanik got started as an entrepreneur, knowing yourself is key to living your purpose, how to connect with influential leaders, creating a compelling vision, and more.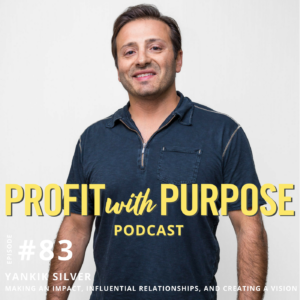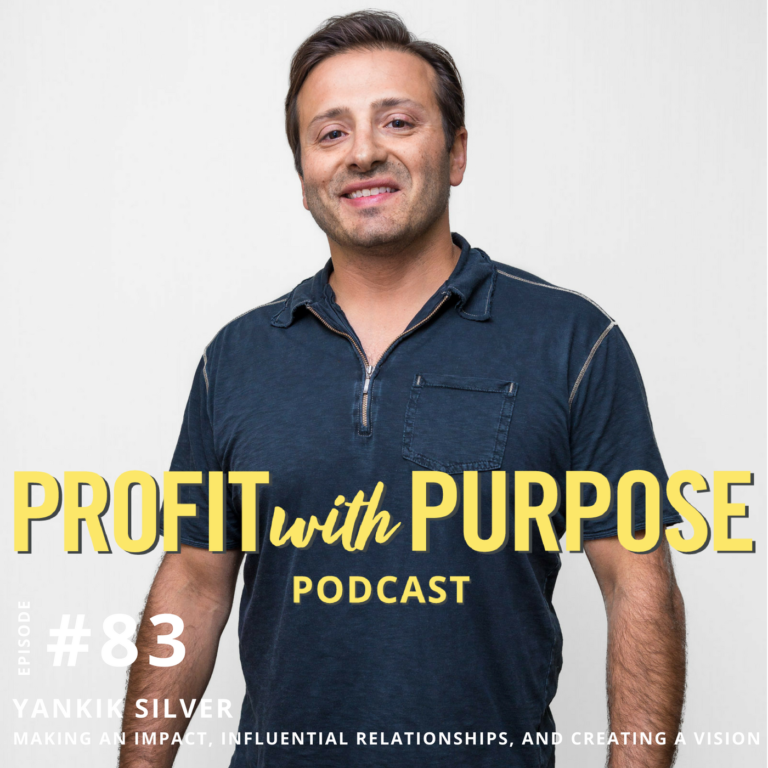 What got you started on your entrepreneurial journey?
Yanik's parents were Russian immigrants who moved to the USA when Yanik was still a kid. Yanik's father started his own business sooner than later after moving to USA and Yanik grew up working in the family business. Entrepreneurship was something he inherited from his father. Through his father's business, Yanik developed many skills that shaped his career as an entrepreneur and helped him in launching his own products.
How did you start Maverick 1000? What is it about?
When Yanik worked with his father in his business, he learned about copywriting, advertising and many other things. He took all those skills and applied online. His first successful online venture was called instance sales letter. He managed to create an online presence by creating rich and customizable sales letter templates for people who were trying to sell their products. His business was going good in terms of money and profit but Yanik was not completely satisfied with his work. He looked at where he was in his life and asked himself a simple question "Am I happy?" The answer to that was a simple no. He was making a lot of money and he was helping a lot of people through his work. He enabled a lot of people to create presence and reputation in the online world. But he felt as if something was missing from his life.
This set him up on a new journey and through a lot of research and journaling, Yanik realized he was the happiest when he hung out with other entrepreneurs who shared the same interest as him. This activity of his turned into an idea and that idea turned into Maverick. Maverick 1000 is an initiative to form a society of great entrepreneurs who can collaborate and bring together a revolution in this world. Yanik believes that if one entrepreneur can bring about a major difference in a large group of people, then a thousand entrepreneurs can change the whole world.
What advice would you have for someone trying to align their work with purpose?
It takes a lot of good self-reflection. Daily journaling can help you clear your mind and find purpose in work. It is scientifically proven that daily journaling makes us happier and help us gain more insight about ourselves and with what is going on with our lives.
How have you been able to establish great relationships with business entrepreneurs and leaders industry?
He thinks he is incredibly blessed to have these intriguing people in his life. He believes he has always been able to bridge the gap between people and connect with them regardless of their conflicting interests. However, Yanik believes if you really want to connect with someone on a deeper level and with authenticity, then look out for mutual interests, beliefs, and motives.
Do you think building a platform helps foster influential connections?
It helps in all sorts of ways. Yanik himself enjoys writing and he knows a lot of people have been able to connect with him through his books, writing and blog posts. If you have your own platform as an entrepreneur, you can connect with all sorts of people through your work. He shares the story of one of his friend, Ryan Holiday who wrote a book titled 'The Obstacle Is the Way'. Ryan is a craftsman at his work and takes his writing seriously. Ryan managed to meet a senator just through his book. A certain senator read his book, loved its content and invited Ryan for a lunch with him. Yanik believes that as an entrepreneur, one should always try to come up with something that has a lot of value.
You mention in your book titled 'Evolved Enterprise' that one has to be exceptionally different. Why do you think this is so important?
Yanik has always been taught that if you need to be extraordinary in your life, you need to do things that ordinary people are not willing to do. You need to get out of your comfort zone. Yanik believes there is too much of mediocre majority around us. If you expect to leave an impact in this world through your work, prepare your self to be exceptionally different and learn to live without mediocrity.
Who has made the biggest impact on you and why?
Yanik thinks he is naturally a person who focuses a lot on future prospects and considers himself a visionary. There have been two people in his life who have helped him on these aspects in his life. The first one is Ari Weinzweig who is the founding partner of Zingerman's Community of Businesses. The second person is his friend Cameron Herold who is the author of the book 'Vivid Vision'. Cameron talks about one's own intuition and vision in the book. Yanik himself believes a lot in vision and believes that an individual has to look out for potential opportunities, clients, and customers as an entrepreneur.
What is the best advice you have ever been given?
If you want to become an expert in any field, you read or study one hour a day for three years. If you want to become a world-class expert, you study one hour a day for five years. Continuously follow where your interests are and work on your interests. Make sure you spend your time daily to improve yourself in a particular skill.
How can we connect with you?
You can find more about Yanik via his website. His website's URL is
He occasionally blogs as well and you can follow his blogs through the following URL.
Books Mentioned
Influence: The Psychology of Persuasion