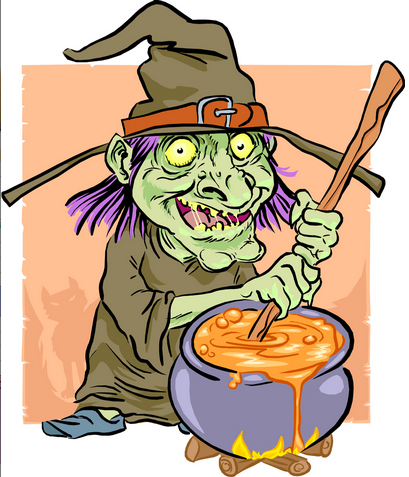 Halloween is here and Sandy is gone! I hope all of you are safe and not too haunted – it's time to celebrate.
Just as we get dressed up on Halloween, we often wear a mask to play different roles in life. We try to shield, protect and hide behind an image or idea – also called a persona. On the one hand, it gets us through the day but on the other, we end up not listening to our true self.
It's easy to get distracted by the negative voices in your head that sound like Goblins. They reprimand you and convince you you're small, limited, and can't achieve your goals. "You're not good enough" they whisper over your shoulder. "I'm afraid to fail, so I won't even try." "If only you had…, then you would be able to." "I'm not pretty enough.." They are patterns of thoughts that cause you pain, despite your desire to make positive changes.
While you might convince yourself that your Goblins keep you safe by discouraging you from trying new (and potentially hurtful) experiences, they're doing much more harm than good.
So what do you do? Would you rather listen to your goblins and prove them right? Or do you want the help & tools you need to let them go for good?
Don't be spooked.
Eckhart Tolle says:
" …Why does the ego play roles?
Because of one unexamined assumption, one fundamental error, one unconscious thought. That thought is: I am not enough. 
Other unconscious thoughts follow: I need to play a role in order to get what I need to be fully myself; I need to get more so that I can be more."
Your mind is playing tricks on you. If you're ready to grow, you must be open and willing to get to know your mind. Shine the light of consciousness on these negative thoughts and beliefs.
Your Goblin's are not who you really are!
Learn how to make the distinction between what your Goblin's tell you from the TRUTH!
As your coach, I will help you be your BEST self!
By asking you questions and challenging your own thought patterns, we will build your confidence, improve your relationships and find fulfillment in your work. You will see positive transformation in your life. 
Once you get these Goblin's out of the way, it will help you get crystal clear on your life's goals. And, the more clarity you have, the faster you will move into action.
If you have been thinking about change but haven't moved into taking action, then the voice of your Goblin's got the best of you.
If you're ready to take ACTION in your life, contact me now and Click HERE.  
Don't trick yourself, treat yourself. 
You are good enough!  
Happy Halloween!