Elizabeth Grace Saunders is the founder and CEO of Real Life E®, a time coaching, and training company that empowers individuals to achieve more success with less stress. She has worked with coaching and training clients on six continents and is the author of The 3 Secrets to Effective Time Investment published by McGraw-Hill and How to Invest Your Time Like Money published by Harvard Business Review.  Elizabeth is a contributor to  Lifehacker, Harvard Business Review, Forbes, and 99U and has appeared on ABC, CBS, and FOX Business. She also has spoken to thousands of individuals, including speaking after Steve Forbes at a business retreat. Stiletto Woman named Elizabeth one of the "Top 25 Amazing Women of the Year."
Background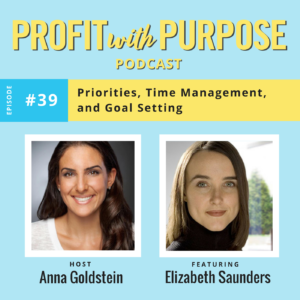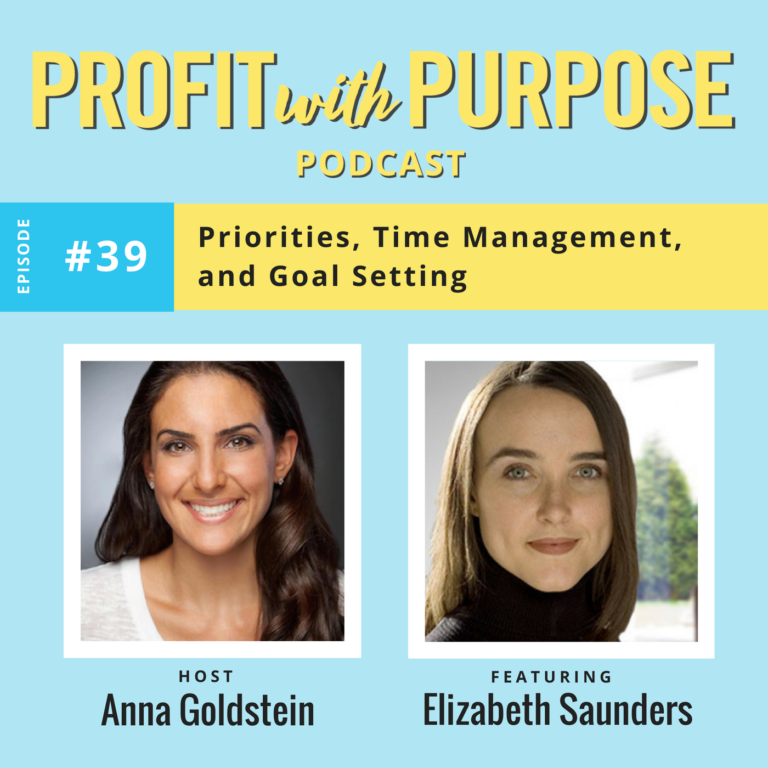 Elizabeth started out as an entrepreneur in 2007. She started her work in journalism, would write for different newspapers. She had this amazing talent of photo styling so she was also working for some magazines and marketing companies. Elizabeth loved doing her work, had a lot of clients and was the owner of a flourishing business. However, after about two years in the business, she experienced a burnout because of the fact that she was always burdened with her work and barely got any time left for other activities in her life. There was no concept of a holiday or a weekend in Elizabeth's life. That is when she realized she needed more control and grip on her life than she already had. She made sure she disciplined her working hours, would only work for a fixed number of hours per day and indulge in other important activities of her life. Her other entrepreneur friends were impressed with how Elizabeth had transformed her life and was making the most productive use of her time through proper time management. They asked her to train them as well and that is how this facet of her business was born. She has been coaching people from the beginning of 2009 and has helped clients all over the world.
What strategies do you employ to help people manage time:
The very first thing you need to clarify is your priorities. In her book 'The three secrets to effective time investment', she talks about clarifying action-based priorities. Each person has different priorities and Elizabeth helps them put their priorities into action. Look at things from most important to least important, organize things per that criteria and then invest your time in different activities in accordance with the priority associated with that activity.
Why do so many people find it difficult to manage their time properly:
Many people have a time problem and do not have enough time to do things. The reason they do not get time to do enough things is because they refuse to prioritize. It is always better for people to say something is not a priority rather than not being able to do it and then feel guilty about it. Elizabeth says that you either make it a priority and do it or not, just live your life guilt free. She shares her experience of how she loves doing exercise but it is not at the top of her priority list. So, when she does not get a chance to do exercise, she does not feel guilty about it because Elizabeth has set her priorities accordingly.
Can you speak a little about mindset around time and the how to overcome the crippling emotions:
Elizabeth talks a lot about these crippling emotions in her book 'The 3 Secrets to Effective Time Investment'. She talks about the guilt and fear and about the healthy positive emotions to have like realistic optimism. You can find a lot about overcoming guilt and fear in her first book and all those things. The best way to deal with these emotions is to think realistically and accept the fact that everything won't work out the way we expect it to be. Do not become a victim of the circumstances. Realistic optimism means you are willing to prioritize things, manage your time and try to spend more time in activities you love doing, but you also accept the fact that it's not easy to make changes, it's not an easy thing to establish new habits, to stay focused. You need to keep trying, you can only fail when you stop trying.
In her upcoming book 'Divine Time Management: Replacing Control with Trust, Love, and Alignment with God', Elizabeth talks more about a spiritual approach to managing your time. She talks about how important it is to believe that there is a higher power who loves you, cares for you and we should stop being the god of our lives. Elizabeth had this limiting belief that in entrepreneurship you should work very hard and put in a lot of effort to get the right results. But she says that if we believe in a higher power, things get easier for us. She shares her experience of writing this book. She didn't rush herself into things, would work on the proposal every Wednesday and thought to herself that she would complete the proposal only when it is meant to be completed. It took her 4 to 5 months to complete the proposal and she got a publishing contract with Hachette. She felt like it was God all along helping her achieve all this at a steady pace and not rushing into things.
What does living your purpose mean to you:
For Elizabeth, living her purpose means being aligned with God and with her faith and doing her time management coaching. She loves helping people deal with stress and deal with time management issue.
What is one piece of advice you would like to share with the listeners:
Elizabeth talks about trying new things in life and to be not afraid of failure in life. She says we can learn a lot from failure and come back stronger next time. Elizabeth says she encourages people to take actions and to bring change in their life. Success is not guaranteed on every attempt but every time you come across a major setback, consider it a stepping stone towards success. Failure is nothing but an opportunity for you to overcome your weaknesses and come back stronger
How can we connect with you:
Her website's URL is
You can also communicate with her via her email. Her email id is
Apps mentioned: