By Katie Stoltz
Did you know the average couple spends over $32,000 on their wedding? Here are a few ways to save money quickly while still having your dream day:
1. Save The Dates. They are cute but they really aren't necessary. Plus, why not save a couple trees? If you really need your guests to plan in advance, send a quick evite using https://www.greenvelope.com/wedding-save-the-dates that includes details on when, where and how to get to your wedding. They have so many cute options these days and they are MUCH cheaper than having to design, print and pay for postage to 100+ people. Another great feature they have is RSVP Tracking – amazing! Alternatively, skip the "Save The Date" and opt for a simple email letting people know that your wedding website has all the information they need. There are LOTS of options but give minted.com a try: http://www.minted.com/wedding-websites.
2. Venue. For many couples, one of the first items to knock off the list is finding their venue. It's also happens to be the most expensive item. The average ceremony and reception venues will run you $16,877. What do you get for that ~17k? Not a whole lot…maybe 6-8 hours of a rented conference room, some tables and chairs and fluorescent lighting. Don't fret! There are alternatives to the traditional hotel or golf club. Using www.venuesandvows.com you can book a private estate, farm, or ranch for the entire weekend. The best part is that these wedding venues typically only charge $1000-2000 for a wedding vs. $16,877. Hold your rehearsal dinner, ceremony, reception and brunch all in one location instead paying for shuttles to three or four different venues. You'll be able to spend time with all your different groups of friends, family and your spouse's family (or not, whatev 😉 without rushing around from table to table giving them a brief "hi". After all, a recent nationwide survey overwhelmingly showed that the most memorable part of a wedding is "spending time with family and friends".And, if you'd like to have your wedding soon but want to escape to warmer weather, here is a list of their top three awesome properties in climate-friendly Austin : http://blog.venuesandvows.com/top-3-cheap-wedding-venues-in-austin/
3. Alcohol. A nice personal touch for any event is to have a signature cocktail. If you're lucky enough to have a flexible venue, your best option is to buy the alcohol yourself and hire an ABC-certified bartender to mix up your favorite libations. Not sure how much to buy? Don't worry, you can use this alcohol calculator to figure out just the right amount: http://www.thealcoholcalculator.com/
4. The Wedding Gown. With many of us spending close to $1,500 on the dress of our dreams, this can often make a big dent in the budget. If you're in a rush and don't have time for a custom order gown, buy one off-the-rack. The best part about this is you are not paralyzed by hundreds, if not thousands, of choices. If you buy off-the-rack, the stores typically only have 20-30 dresses that can be tailored to fit you, making it much easier to narrow down what will suit you best. Another option is to buy a used wedding gown. Once Wed has an absolutely amazing selection of designer gowns http://www.oncewed.com/used-wedding-dresses/ and they can be as much as 90% off.
5. Flowers and Decorations. On average, a couple will spend $2,300 on flowers and decorations. Over two THOUSAND dollars? Seems a little wonky when you see that they came in dead last (5.2% of respondents) on what was most memorable for wedding guests. I personally couldn't tell you what the flowers looked like at the last wedding I attended. However, I think it's worth spending some cash for the wedding party's flowers (bouquets, boutonniere). To make your tabletops really pop though, head over to www.pinterest.com and you will quickly be inspired! For a recent wedding event this floral arrangement really caught my eye on Pinterest: So I recreated it and spent ~$280 on flowers at a local flower store and splurged on the pink flower you see here, the Protea. Enchanted Florist in Pasadena TX is you best choice at a reasonable price. I spent an additional $200 on vases, small candle holders and candles at IKEA. I could have also splurged for some more candles but the sunset and other lighting we had gave it a pretty dreamy glow:
Those are the top five ways to save money on your wedding! If you use these tips you will save:
Save the Dates: $200+ in savings
Venue: $14,000 in savings
Wedding Gown: Approximate savings around $1000 but it could be much more if you are buying a used, designer dress.
Alcohol/Bar: Venue markups on alcohol can be as high as 70%, which is why we recommend bringing in your own alcohol if possible!
Flowers/Décor: Savings would be approximately $1800
Now go put a down payment on that house!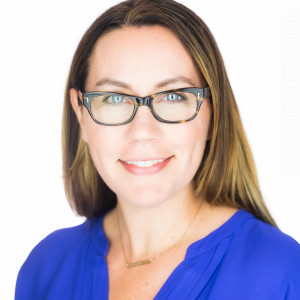 Katie Stoltz is the Founder and CEO of Venues & Vows, an online marketplace that provides a curated collection of private homes, estates, farms and ranches for weddings and wedding-related events (rehearsal dinners, bachelor/ette parties, elopements, vow renewals, honeymoons). The platform is also suitable and has been used for corporate retreats, yoga retreats, birthday parties and family reunions. You can reach her at katie@venuesandvows.com or www.venuesandvows.com
#businesscoach
,
#businesscoachnewyork
,
#businesscoachny
,
#businesscoachnyc
,
#entreprenuer
,
#executivecoachny
,
#executivecoachnyc
,
#lifecoach
,
#lifecoachnewyorkcity
,
#lifecoachny
,
#newyork
,
#newyorkcity
,
#newyorkcitylifecoach
,
Anna Goldstein
,
become a life coach
,
brooklyn
,
business coach
,
business coach new york city
,
business coach ny
,
business coach nyc
,
california
,
career coach
,
career coach new york city
,
career coach ny
,
career coach nyc
,
Confidence
,
entrepreneur coach
,
how to start a business new york
,
how to start a business new york city
,
IL
,
LA
,
life coach
,
life coaching
,
life purpose
,
new york city #lifecoachnyc
,
new york life coach
,
new york life coaching
,
new york time life coach
,
new york times life coach
,
nj
,
ny
,
ny life coach
,
nyc
,
personal coach
,
personal development
,
personal life coach
,
personal life coaching
,
self help
,
self improvement
,
Self in the City
,
tony robbins