The new workshop date for Busting Through Fear: The Road to Inner Strength is Saturday, November 15th
Time: 2:00 – 4:30pm
Where: Kula Yoga, Williamsburg, Brooklyn
(North 3rd between Wythe Ave. and Berry St.)
Unfortunately, Jillian and I had to postpone the workshop due to the passing of Jillian's mother. Her mother was sick with cancer and passed away early yesterday morning. She fought to the end and we send loving prayers.
One of my favorite teachings in Buddhism is the First Noble Truth: The Truth of Suffering. It's a common bond that we all share. We all experience suffering. We all experience sickness, aging, being separated from things we love, and losing people we love. These cannot be avoided by anyone.
However, we learn a lot through our suffering. It is often through difficult times that we are able to acquire some of life's greatest lessons. When we talk about our suffering, it brings out our compassionate side.
Often, in the face of difficulties, is where we discover how strong we really are. We have a tremendous amount of potential and ability to adapt to change, especially when we tap into our inner strength.
Difficult situations and people give us the opportunity to train our minds. It provides us with the training ground to change the way we react and work towards cultivating states of love, compassion, and patience. Without difficult situations or people, would not have the opportunity to grow and improve.
A powerful reframe I learned from Tony Robbins is to think, "Life is happening FOR you, instead of TO you." 
If you think about this mindset, it's super empowering and you can always extract a valuable lesson instead of being a victim to life's difficulties.
Another way to handle difficulties is through the practice of yoga. Yoga has helped me through some of my most challenging life moments and continues to. Yoga is a discipline which aims to transform the body and mind.
That's why Jillian and I are so excited to pair powerful coaching techniques with the practice of yoga. The exercises will give you a deep and direct immersion into finding the road to your inner strength.
The workshop will be highly interactive and you will walk away feeling fearless and grounded in your sense of self.
All you need to do is show up ready to expand your mind and body (wear something comfortable for yoga)!
Looking forward to seeing you there!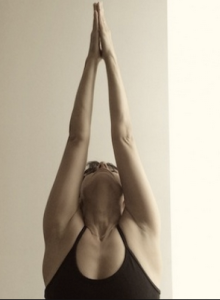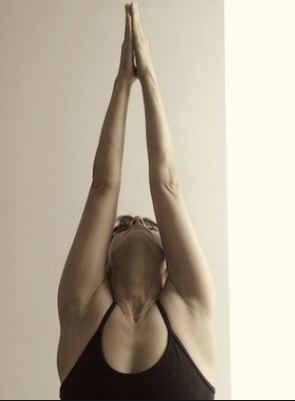 #businesscoach
,
#businesscoaching
,
#businesscoachny
,
#businesscoachnyc
,
#entreprenuer
,
#lifecoach
,
#lifecoachnewyorkcity
,
#lifecoachny
,
#lifecoachnyc
,
#newyork#newyorkcity
,
#newyorkcitylifecoach
,
brooklyn
,
business coach
,
business coach new york
,
business coach ny
,
business coach nyc
,
business coaching
,
CA
,
career coach
,
career coaching
,
chicago
,
coach
,
Confidence
,
entrepreneurs
,
finding your life purpose
,
FL
,
IL
,
LA
,
life coach
,
life coach new york
,
life coaching
,
Los Angeles
,
Maryland
,
MD
,
new york
,
new york city
,
new york times life coach
,
ny
,
nyc
,
OH
,
personal development
,
personal life coach
,
positive thinking