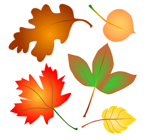 As summer ends and autumn begins, the sun sets earlier and the days get shorter.
Trees prepare for winter as their leaves change colors and eventually fall to the ground.
Nature responds naturally to the changing seasons. Let today, the first day of fall, inspire you towards personal growth. It's time to let go of what no longer serves you and take on new challenges and responsibilities.
Despite your desire to make positive changes, you may feel stuck in bad habits and resist making a change. So, stop resisting it and start taking action.
And, if you're having trouble changing on your own, having a life coach will help you get where you want to be more quickly and easily.
As a life coach, I'll cheer you on, give you feedback, reaffirm your commitment, and motivate you to create new habits. You'll discover healthy ways to manage your life.
I'll track your performance to enable you to accomplish your goals. Don't wait any longer to start a new career, boost your self-confidence, have a body you love or improve your relationships.
Just as trees know how to prepare for winter, personal growth starts with you knowing you're ready and willing to take a step forward to change your life.
Today starts a new season-a reason to let bad habits fall away.
Turn over a new leaf.
anewearth
,
Anna Goldstein
,
awakening
,
become a life coach
,
Eckhart Tolle
,
fitness new york
,
life coach
,
life coach new york
,
life coaching
,
life coaching new york
,
life purpose
,
new york life coach
,
new york life coaching
,
new york time life coach
,
ny life coach
,
oprah
,
Oprah's Book Club
,
oprahcom
,
personal coach
,
personal development
,
personal empowerment
,
personal life coach
,
personal life coaching
,
self
,
self help
,
self improvement
,
Self in the City
,
spiritual
,
sprituality
,
the power of now
,
yoga